An Unconventional Wedding Venue?
There are many advantages to getting married in an unconventional wedding venue.
The settings often offer stunning views or built-in design elements, and your wedding will be truly unique. But there are also many logistics involved in planning a celebration in a unique venue.
In the city of love, Paris, there are plenty of unconventional locations. With its beautiful views, whether towards the Eiffel Tower or looking at the typical Parisian roofs. Or simply an atmosphere you won't find anywhere else. Only the French touch will make your wedding, the most unique of all. Here's what you need to know wherever you say "I do".
Things you need to know when eloping in Paris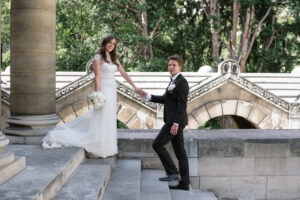 Services available for your wedding 
In Paris, you can find dance halls in luxury hotels or traditional restaurants. These places are made to accommodate hundreds of people for celebrations such as a wedding. However, when choosing an unconventional wedding venue, it may not be equipped to host a celebration like the one you wish for. On one hand, a place you had in mind may not have a full-service kitchen. Also, there are places that have caught your eye but do not have a bathroom. On the other hand, there are places that only offer space, which leads you to build from scratch. This means bringing in the tables and chairs, kitchen equipment, portable toilets… And many more things, which can lead to extra expenses that were not included in your initial budget.
Paris Luxury Hotels Wedding Venues – Part 2 
Paris Luxury Hotels Wedding Venues – Part 3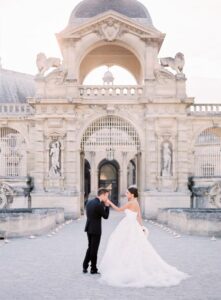 Decoration
Depending on what you have chosen, this can end up being either positive or negative. For example, the garden of a French chateau or a beach wedding benefits from beautiful views. This means fewer decorative items you need to buy and bring. Although, be assured that the coolness factor will be present when you hold your celebration in an unconventional wedding venue. Because no matter where you choose, the setting will be unique. Of course, keep in mind that the place you selected may also have restrictions on the décor.
If you want to celebrate your unconventional wedding in France, you will not be disappointed with the decoration. Whichever place you choose, you will have the best decoration, and the best thing is that you will have to invest very little.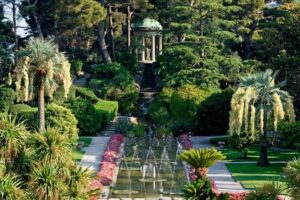 Energy and water for an unconventional venue
Something to take in mind for an unconventional wedding venue! If there's no energy for music and lighting, your first dance will be impossible. Also, it is important that your caterer has clean water, otherwise, you will have to bring it. There are many details that add up, like bringing the bathrooms, the sinks with hot and cold water…
On the other hand, as far as power is concerned, you will probably need to bring generators, especially if the location is remote. Thanks to them, everything will be fine. From the catering team's kitchen to their band's speakers. In addition to the overhead lighting and the photo booth. Don't forget that, for safety reasons, you will also need to light the roads to the different areas, including the parking lot, the bathrooms and the kitchen.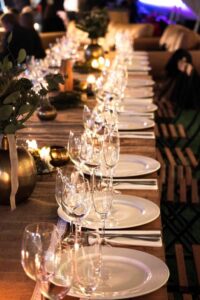 Permits and insurance
Most likely, the place you have chosen is not designed to host events. Then you'll have to do some research before setting up the event so as not to go against the law. You will most likely have to ask for permission for food service, music, the size of the meeting… Also, it may be necessary to call a fire inspector to get approval for setting up the event. Most importantly, take out liability insurance to cover you in case of the unexpected.
Don't worry too much about this either. CTH Events Paris is an expert agency in helping its clients to the end. Getting, as a result, the best wedding of their lives.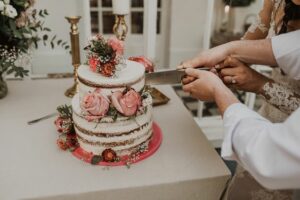 Parking and accessibility
Something extremely important for any celebration: the place to park. Make sure there is enough space for everyone, even the disabled. Don't forget about delivery trucks or any large car. There should be enough space for them to park, turn around, and get out as well. If the nearest accessible parking lot means that rentals must be taken, you will find yourself paying unplanned transportation costs.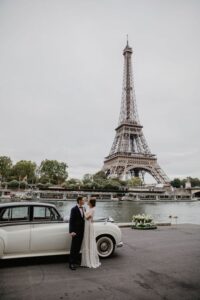 Noise restrictions
If the unconventional wedding venue you have chosen does not usually host weddings, there may be some additional restrictions such as noise ordinances or an earlier curfew. Know the noise ordinance for your venue and adhere to it. Don't forget to check the end time and decibel levels of the amplified music.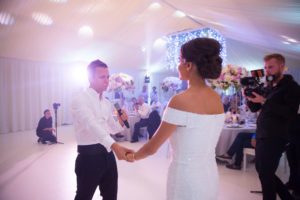 Heating and air conditioning
Structures such as restaurants and warehouses often have no heating or air conditioning. Make a visit to the site at the time of the celebration, and also at the same time of the year. You will be able to measure the lighting and temperature. This way you can plan accordingly. You will decide whether to bring your own special event lighting, heating lamps, or air conditioning units.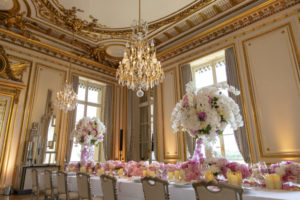 Setup and cleaning
Although non-traditional venues are probably less restrictive, it is important to ask about any regulations. Is it possible to set up your wedding decorations the day before? Will your vendors have access to the event space before the ceremony begins? Is there a loading area nearby? These are all important questions that should be clarified before officially booking the venue.
You should also think about cleanliness, including waste disposal after the event. If garbage collection occurs at an unusual time, you will need to be prepared to have the space cleaned up before an agreed-upon time.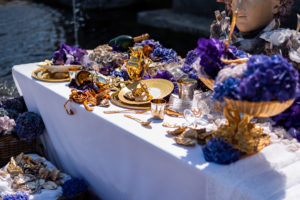 Convenience
Talk to your partner about whether you want an all-inclusive location or one where you can choose a la carte vendors. This may or may not save you money. But it will certainly save you the stress of making decisions and coordinating many different vendors. That said, you may have to choose the DJ, the coordinator of the day, or the caterer of the venue. So talk to the venue about what's included and what you can do without.
Also, consider whether the venue is convenient for your guests to arrive. If it is a destination wedding and there are many people traveling to spend the wedding day with you, make sure there are hotels nearby and plenty of parking.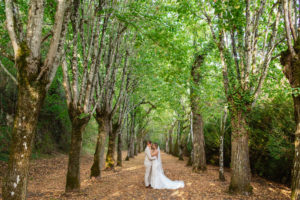 Aesthetics 
Ask yourself if the venue fits the overall theme or vibe you want for your wedding. This may require a site visit, as it is difficult to get an idea of the spaces in the venue. For example, if your vision is to have a reception in a tent, you are not going to end up choosing a ballroom. Think about the type of party you want to create and look for places that fit that aesthetic.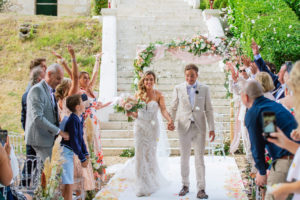 Logistics
Make sure the place is available on the days you are most interested in. You can check the online calendars for availability or simply ask your wedding planner for help. Also, consider if there are any restrictions that might be a barrier for you. For example, having to end the event at a specific time due to noise ordinance laws. If you're having an outdoor ceremony, make sure the venue offers a space that can accommodate the number of guests you'll have. If you want your reception outdoors, too, you'll want to have a plan B for bringing guests indoors if the weather is not right. Think about the flow of the day and choose a place that leaves you as free of worry as possible.
Your Wedding Has Been Canceled? Here Is Your Plan B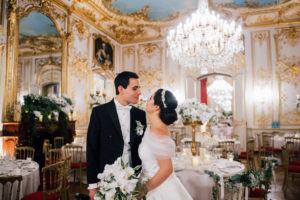 The total cost of an unconventional wedding 
Once you have gathered the budgets and set the prices, decide if your out-of-the-ordinary wedding will fit into your budget. With so many choices of wedding locations and price points, you're sure to find one that fits both your style and your budget.
If you find it a little difficult to keep your budget, we recommend that you have an intimate wedding. These are just as beautiful as a normal wedding, and can even be better. Having the opportunity to share more time with your guests and making the atmosphere very welcoming.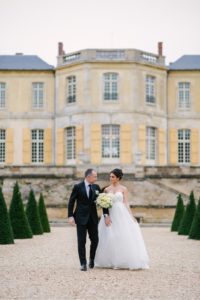 Last note
Obviously, finding an unconventional place is a bit complicated. However, Paris, the city of love, will not let you down. There are many very common places where people go to get married. But, on the other hand, there are spectacular places, where it will be possible to spend the best celebration of your life. Incredible environments, beautiful views, plus the glamorous touch of Paris. And if you want to get something even less conventional, you can opt for castles or go to the French countryside.
With CTH Events Paris, you will have the help you need to make your dream wedding in France come true. Whatever you want, we will try to do our best to make it happen. The reservation of the place, the photographer, the food, the music, the dress, the makeup, and much more. We are with you from the first second.