Places to elope in Paris
"Once upon a time in Paris "
It's legal to get married in France but it's a little bit difficult that's why many people choose to have a symbolic ceremony in France and above all in Paris.
An elopement in another country is the answer for the couples that don't want to stress but want to live something amazing and unique in their life.
They want to make their romantic dream come true. In Paris that's possible, there are so many authentic and fairy places that you can get married. Even you choose to give the main preparations to a wedding planner you can have a preview of where you want to say yes again. 
Paris is the "City of love and lovers" there are so romantics places, CTH EVENTS PARIS think that all the City is romantics that's why it's more difficult to find the best place. We will show you the places to elope in Paris. 
TROCADERO, breathtaking view
There is nothing like the "Troca", an incomparable balcony to salute as a neighbor the "Iron Lady" who stands opposite, on the other side of the Seine. Between the curved wings of the colossal Palais de Chaillot, emblem of the 1930s, the gently sloping terraces and gardens, lined with Caucasian walnut trees and hundred-year-old hazelnuts, are strewn with golden bronzes. These places will create the perfect canvas for your wedding shoot, with the tower Eiffel behind, which is a golden memory.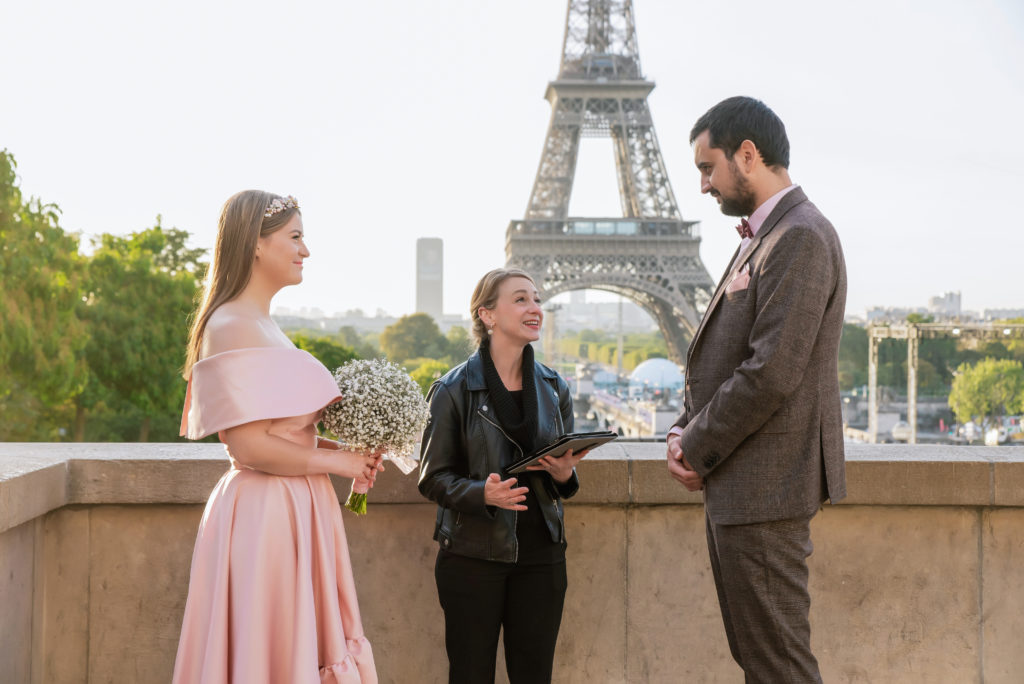 Bir-Hakeim, The famous Bridge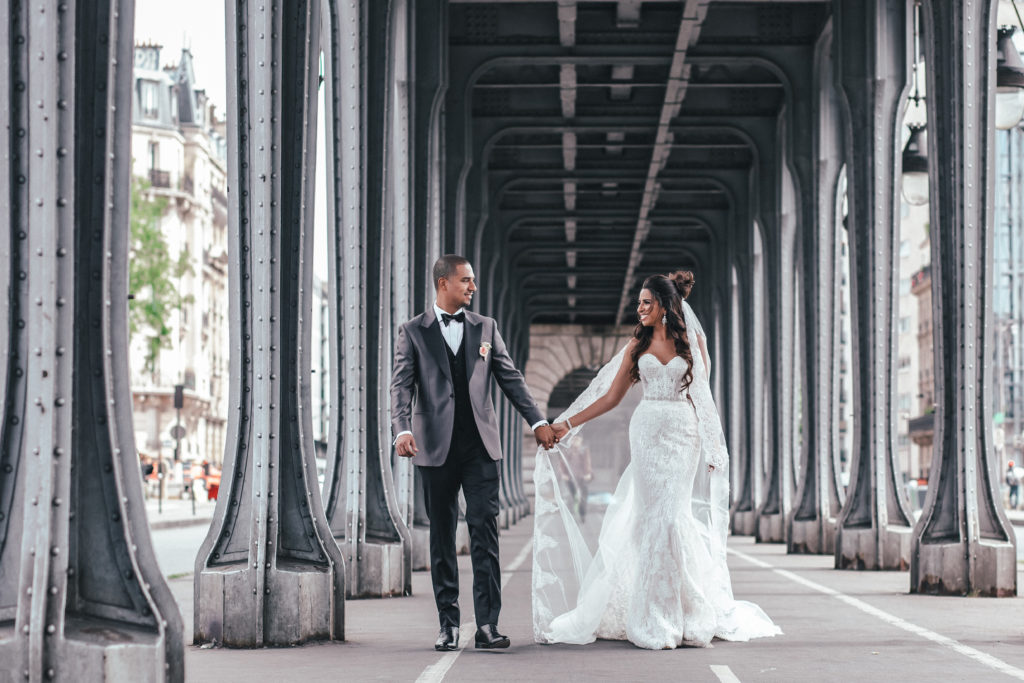 If you dream about having one of the most beautiful shootings in Paris. This bridge creates by its history but also its singularity something magical. The bridge famous even in the greatest Hollywood movies will make your wedding even more incredible. the photos will testify to this.
Tuileries Gardens, The French garden by excellence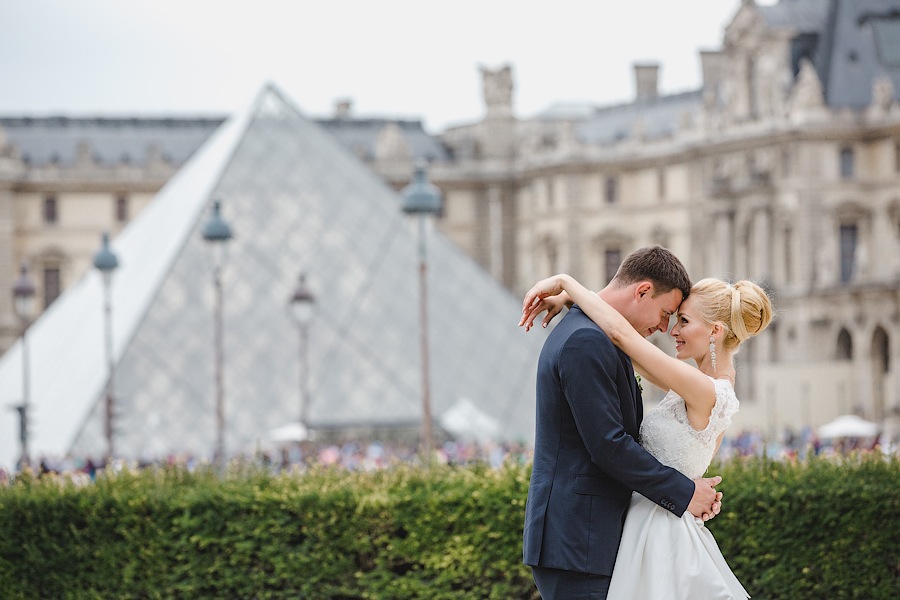 The Jardin des Tuileries takes its name from the tile factories that stood on the site where Queen Catherine de Medici had the now-defunct Tuileries Palace built-in 1564. The king's famous gardener, André Le Nôtre, gave it its current appearance as a French garden from 1664.
The famous garden, which separates the Louvre Museum from the Place de la Concorde, is a place of walking and culture for Parisians and Paris lovers, where the statues of Maillol stand side by side with those of Rodin or Giacometti. This French-style garden alone transposes the French royalty and the cultural wealth of this city. This garden is peaceful and magnificent, perfect for lovers and romance. Love is everywhere and this garden is proof of it. 
An elopement here is often synonymous with royal and romantic…
A five stars Hotel, between luxe and romanticism
A 5-star hotel in Paris is often synonymous with luxury and royalty. Being one of the highest quality in Paris you will find a service as a setting on the edge of perfection.
A magical place where the perfect reception is possible. We have attended many weddings in incredible hotels such as the intercontinental Paris, you will also find in one of our articles the selection of many beautiful luxury five stars hotels and especially renowned. If you want your elopement in Paris to be of quality and luxury do not hesitate to look at the many luxury hotels in Paris.  
Shangri la Palace, an elegant elopement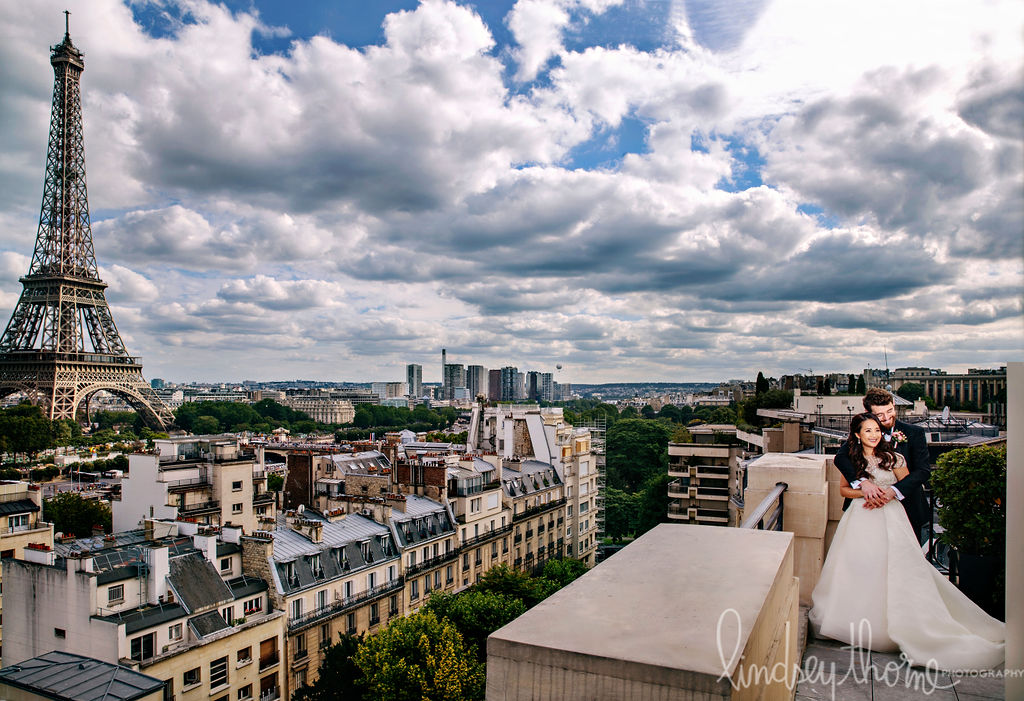 One of the most romantic and amazing places. Here we are in front of a large and famous palace. This place alone creates a unique and magic moment. Between the garden, the terrace, the suites, the elegant gastronomic restaurant and impeccable service we are in front of a breathtaking palace. Nothing will be left to chance and elegance will be at its peak.
You will find many wedding packages adapted to your desires and your vision. If you are looking for French elegance for your French elopement, don't look any further, you have found it.
Luxembourg garden, Romantism
Located on the edge of Saint-Germain-des-Prés and the Latin Quarter, the Luxembourg Garden is inspired by the Florentine Boboli Garden, which was created on the initiative of Queen Marie de Medici in 1612. This garden is not only historical but also gives us a glimpse of the French and English gardens of the time.
The authenticity and beauty of this garden will give an undeniable romanticism to your romantic elopement in Paris. For example, the fountain of Medicis represents romance par excellence. "La Fontaine de Medicis", we come here in nowaday to read , dream or kiss the love of your life , but our most illustrious ancestors such as Victor Hugo, Chopin or Musset found inspiration here. this fairy Fontaine Médicis, with its pond and ivy drapes, is probably one of the most romantic places in Paris.
Montmartre, An authentic village in Paris
From its museums to its vineyards, from its mills to the Sacré-Cœur: discover the incomparable Montmartre, a district with timeless charm in the heart of Paris. Indeed, Montmartre, the landscapes parade and do not resemble each other, the pretty shops rub shoulders with the small hidden dead ends with a view on any Pairs, the perfect theater for a nice couple photoshoot… It can be seen from all the high points of Paris, the Basilica of the Sacred Heart is a masterpiece of grace and grandeur. But you have also simple place as "La Maison Rose" or "pink house": La Maison rose is not only one of the most famous houses on the Butte Montmartre, but it also has a nice little history and is home to many painters.
The site of the Montmartre Museum, its old Montmartre buildings, its Renoir Gardens and its breathtaking view of the vineyards, offer you a privileged setting for the organization of your romantic elopement in Paris.
Invite your guests to one of the oldest houses on the Butte where many mythical artists lived, including Auguste Renoir, Suzanne Valadon and Maurice Utrillo. Discover the artists and cabarets that made Montmartre's great hours and let yourself be enchanted by the charm of the exceptional gardens, offering an unforgettable view of the vineyard.
Paris offers you unimaginable possibilities always keeping this authenticity, singularity but above all this unquestionable romanticism. This city will satisfy the needs of your couple looking for something different and sincere. We know that some of you want to go even further in originality and we are very happy about this because we also know places even more original than the others, but always in Paris.