You and your fiancé are dreaming about getting married in France, but you would like to have a wedding venue more original than a venue in Paris?
The south of France is a great option to combine weather the French elegance and high-quality gastronomy and wine than a charming wedding venue in the sun. The south of France offers quiet and peaceful wedding venues in vineyard or breathtaking venues which overview Mediterranean Sea. In this article, we will develop the different types of constructions that you can find in south of France for you wedding venue and we will explain to you the advantages and drawbacks for each of them. You will see that each wedding venue that we will present you are very unique and surprising. Don't forget that your love story and your couple is special therefore your wedding location have to be special as well to represent your love and offer you a magical wedding.
Romantic and authentic Provencal "bastides"
To begin, let's talk about the architectural style in south of France. Contrary to the region around Paris and especially Loire Valley which are famous for their consequent number of châteaux, in the south regions, although there are a few châteaux as well, it is the manor houses that makes the region so particular. These town houses were built in the XVIII century on the heights of Provence French country.  They were commissioned by rich bourgeois in order to monitor their agricultural estates which explains why they made them in upward. This characteristic allows to take advantage of a beautiful view over the beautiful natural landscape of the agricultural holdings. The aristocrats and bourgeois premises owners have set up their secondary residences with luxury decors and beautiful gardens. We recognize these types of mansions called "bastides" thanks to their symmetrical façade made of stone sometimes coated with ochre. The wrought iron balcony which overhangs the entrance door constitutes a unique shooting spot for your wedding memories. These refined decorations related to the country setting made of these places some very romantic wedding locations.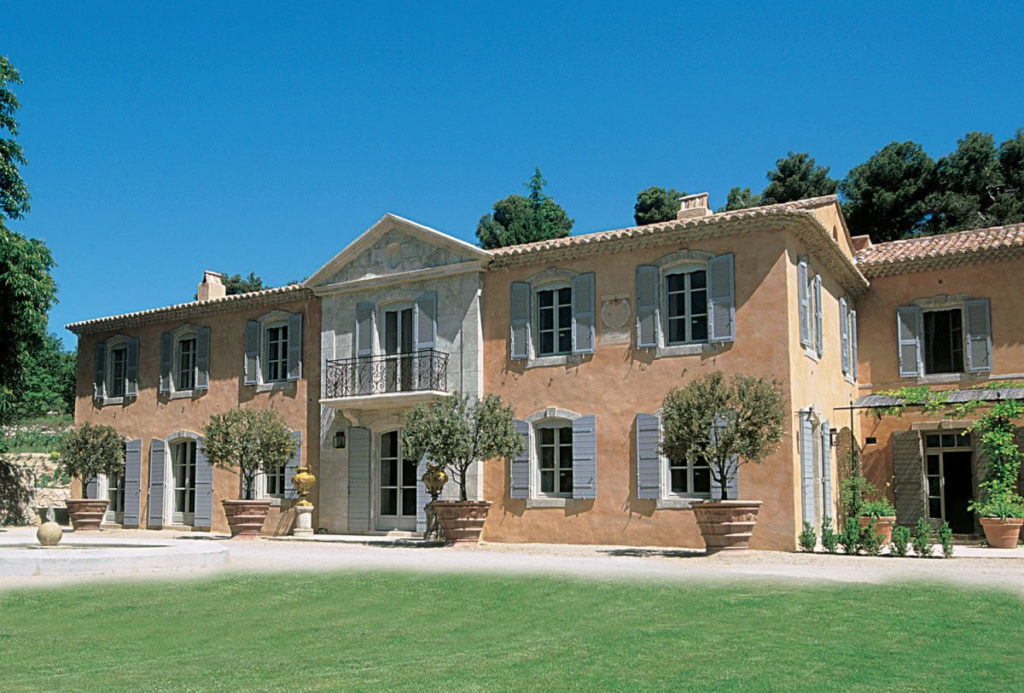 Read more about weddings venues in Provence
Rare charming châteaux in south of France
If there are a lot of Bastides in south of France, there is little less of castles but they are more atypical. They have an advantage in comparison with Loire Valley castles: the weather is warmer but their renting cost is dearest. The first one that we will present you is the château de Barbegal. His front is a beautiful mix of the Renaissance style and the medieval style with his round tower crowned with battlements. It is a very unique monument in the heart of Provence.  After having been united in a laic ceremony in the park you could take some beautiful pictures in front of this princesse château. Then, the reception begins could take place on the freshly built panoramic terrace or on the forecourt of the Castle. In case of bad weather, a large reception room can welcome all your guests. Equally unusual, the château de Cassis is a huge stone fortress which overlooks the Mediterranean Sea and the "Calanques" (the rocky inlets which characterize the French Riviera). This castle combines the charm of the authentic look of the building and the stones with a modern and minimalistic decoration. Some orientals aspects and ornaments all around the castle gives a warm feeling to this dream wedding venue. Finally, it large pool will ensure you unforgettable convivial moments with your loved ones. However, this historical monument required a list of claimants who usually work in this unique place.
Perfect climate of an outdoor wedding
In all cases we always advice to provide a fallback solution concerning the outdoor wedding ceremonies. In south of France, even if the climate is warm and sunny most of the time don't forget a backup plan in the event of rain: it could be to the place were you and your gest are staying for example. Once this plan B is organized, give free rein to your imagination and dreams; everything is possible! You can get married in a lavender field which offers the best perfume and colorful shades of violet from June to July. If you prefer yellow flowers or if your wedding takes place in July, August or September: a sunflower field would be a very joyful wedding venue. Moreover, this flower symbolizes the sunny weather of Provence.  For a more bohemian style of wedding a wheat field will give an authentic vibe to the spring weddings (wheat is harvested in June). You can also do your secular ceremony under an ark of flowers installed in a field or a garden.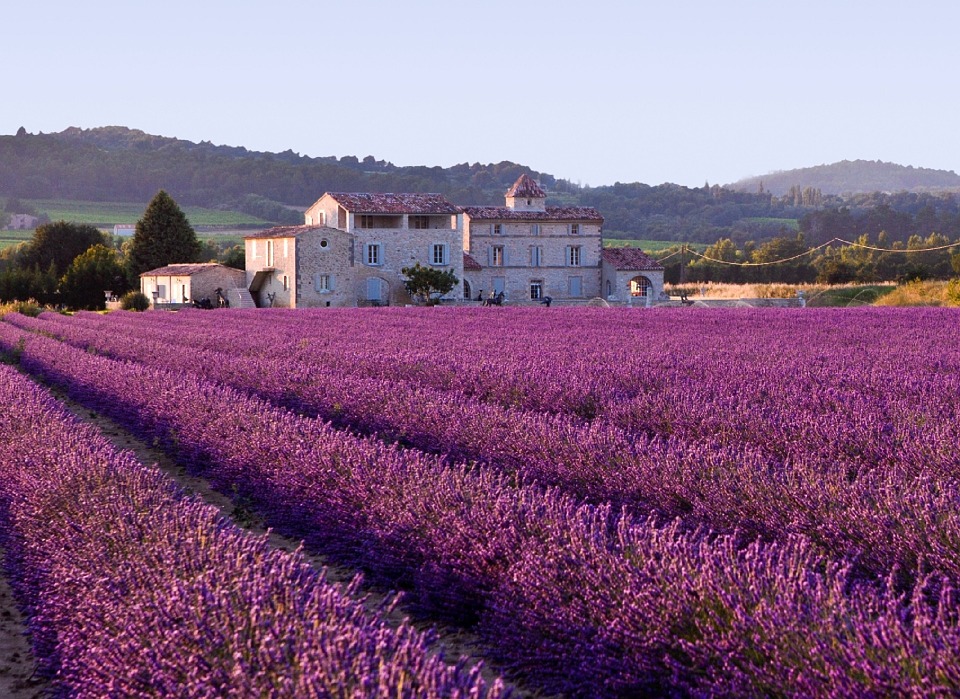 The famous French Riviera villas
The Côte d'Azur villas are renowned because for most of them they are the vacations residences of famous nobles, royal families and celebrities of the entire world. For most of them they are historical and with the aim to protect them, to preserve these architectural gems that is why they impose a list of providers with who they are accustomed to work with. Therefore, it is an important point to take into account if you wanted to be free to select your florist and your caterer for examples. It is the case of the villa Ephrussi de Rothschild build by the baroness Béatrice Ephrussi de Rothschild in an Italian Renaissance style. It is now a museum because of its large collection of pieces of art and his luxurious gardens with topics which gather rare species of plants from all over the world.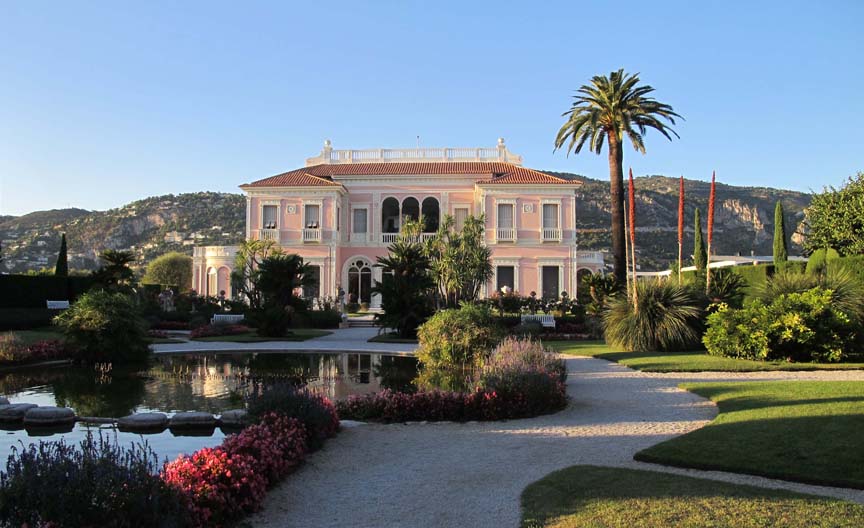 A moment out of time in a French private beach
You say yes to the person you chose to live with for the rest of your life on the sand with a stunning view over the turquoise sea. The sun is shining, the sea wind raises slowly your hair… It sounds like a dream and it could become reality because the French Riviera has a lot of private beaches. For example, the Nikki Beach restaurant and beach club in Saint Tropez proposes laic ceremonies et the water's edge. The restaurant offers a high-quality modern gastronomy and French vines of course. You will enjoy their elegant and contemporary decoration which highlights the beauty of the beach landscape. The best part will be the evening party watching the reflect of the sunset in the water, dancing with your friends and family naked feet in the sand enlightened by stunning garlands and lanterns and finally why not taking a midnight swim?