Taking advantage of the south of France sun and its charming weddings venues for your d day is great idea! Whether you like the provencal mas (south of France traditional stone buildings), chateau or you prefer an hotel for your wedding location: you will find the venue of your dreams in Provence! This beautiful region of France even allows to get married in a romantic field. In fact, this area in France is full of flowers fields and beautiful gardens. This special landscape has seduced the famous designer Christian Dior who had bought a provencal mas in the city of Grasse: the perfume french capital. More recently, it is the designer Jacquemus who drew his inspiration in Provence by organizing his fashion show in a lavender field. So why not follow the French haute couture elegance for your wedding and chose a wedding venue in Provence.
Domaine de la rose
Also called Le mas de la rose, this 17-century hamlet is an idyllic wedding venue. It large floral parc offers a view over the Alpilles regional natural park. It is one of the best wedding venues in Provence because it has a lot of services like childcare, swimming pool, massage to spend a pleasant stay in France.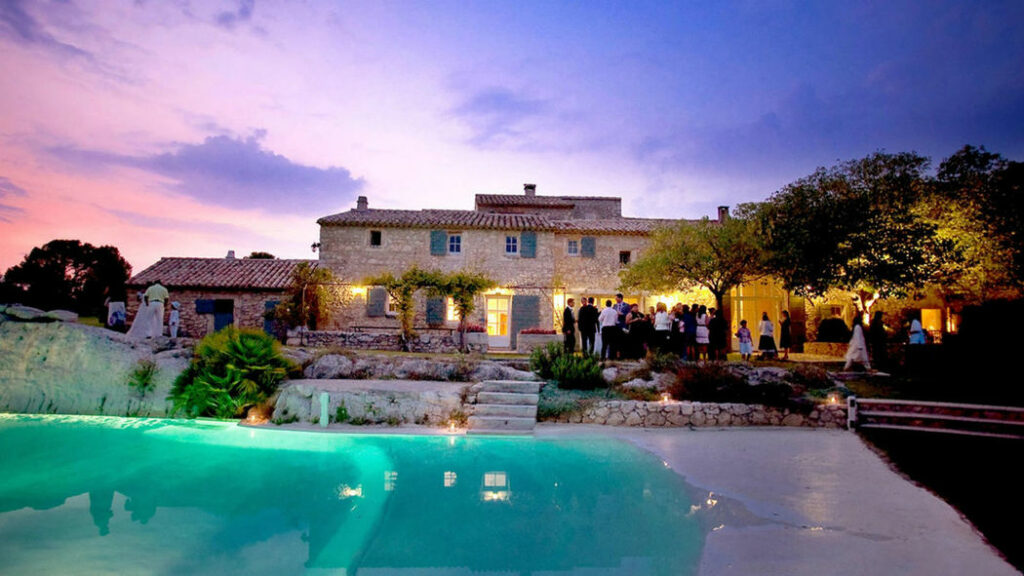 Le phébus &SPA
Located in Gordes in Luberon, this 5 star hotel and SPA is a provencal mas as well with several rooms and a large villa to welcome all your guests. You will see the Joucas valley and the Luberon mountain from your room and the terrace. Its gastronomic restaurants will make you taste the traditional cuisine of Vaucluse. You will enjoy the swimming pool, the golf and the hot air balloon rides for unforgettable days in Provence.
Domaine des Andéols
We still in Luberon for this next wedding destination. It is one of the hostels in Europe directed by the most starred chef in the world Alain Ducasse; your wedding menu will be the best of all thanks to his delicious cuisine! This wedding venue is perfect for a couple of contemporary art lovers who want to get married in Provence because of the interior decoration.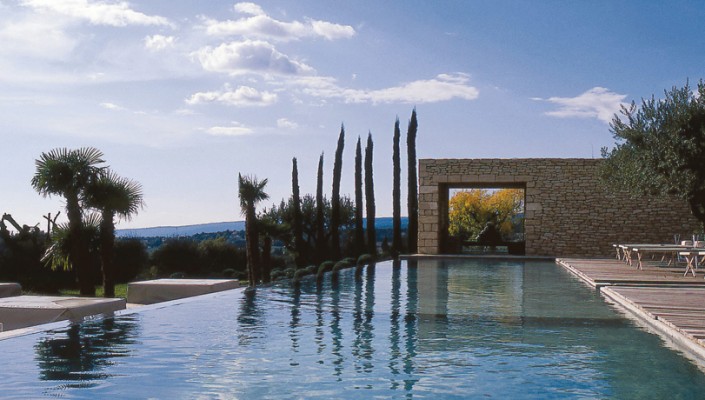 Hotel baumanière Les Baux de Provence
This hotel is the most luxurious and authentic wedding venue at the same time. From the historic farmhouse of the sixteenth century to the eighteenth-century Manor, passing by Provencal mas and a villa the domain can welcome all your guests. The rooms have their private pool and the hotel has a SPA to relax you before the most beautiful day of your life. The gardens which overviews the Alpilles are perfect for weddings cocktails. During your reception, you will appreciate the French gastronomy and high-quality wines. For the days after your wedding, you could visit the village Les Baux de Provence and take a French cooking class to spend a moment with your bridesmaids.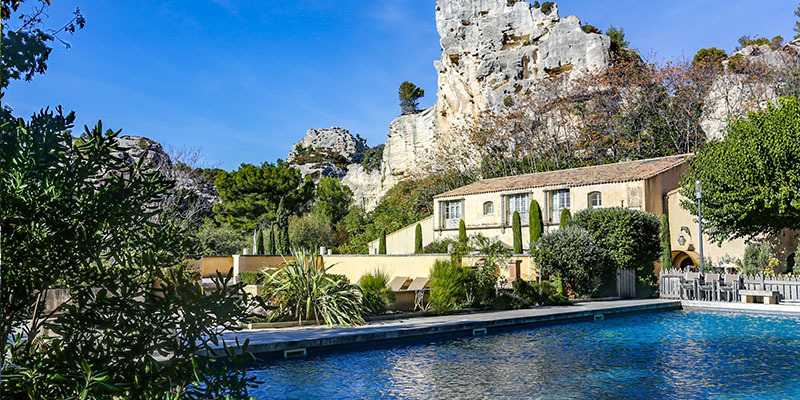 Chateau La Tour Vaucros
We can talk about weddings in France without mentioned a wedding in a chateau. This chateau has a lot of choice for your wedding venue: from the courtyard of the castle to the open-air theater not to mention the numerous reception rooms. Moreover, it has the most outstanding photo spots like the olive groves or the ornamented fountains. During your stay you could enjoy the swimming pool and visit the beautiful city of Avignon or Isle sur Sorgue.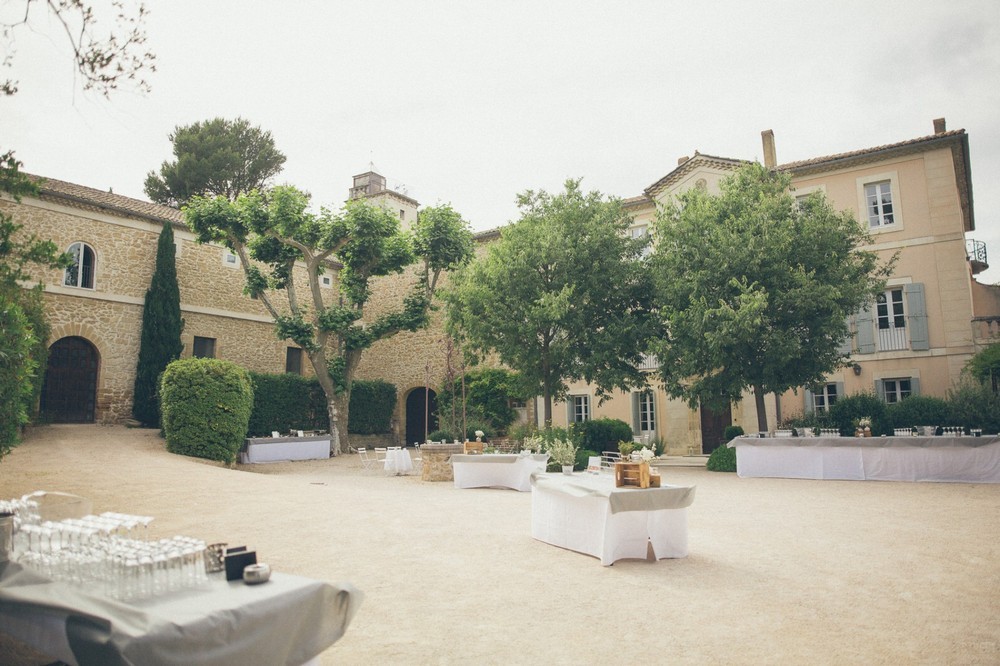 Read more about chateau wedding venues in France
Chateau de Mazan
Located at the foot of Mont Ventoux a UNESCO biosphere site the Chateau de Mazan is a neautiful 18th century castle surrounded by landscaped gardens.
It is also a 4 star hotel with a Gourmet restaurant and an Outdoor swimming pool. This luxury hotel is 30 km from Avignon: perfect if you are looking for a bed and breakfast vacation in south of France because you could see the famous bridge of Avignon.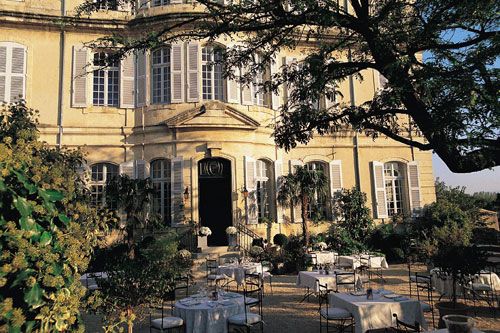 Chateau d'Estoublon
In a beautiful decor of olive groves and vineyards, this chateau has the particularity to have it own production of biological wines and olive oil: they would be a perfect gift for your family. The other advantage of the Chateau d'Estoublon is it movie room; ideal to watch your love story movie made for the occasion and cute old pictures of you and your love one. There is also a chapel: the ideal wedding ceremony venue.