Chateau wedding venue in Paris
Paris is an incredible city full of surprises! It is one of the rare largest cities to be near to a lot of chateau as pretty as the one we are going to present you. One more time, Paris is the city where everything is possible, and we are so glad to help you realize your Parisian dreams!
Château de Champs-sur-Marne
This typical french country cottage saw staying a good number of illustrious characters of history. As they did, you can choose this special place to celebrate you love.
It rooms
You have two receptions rooms options in this chateau; the Salon de la Laiterie with beautiful 18th and 19th century tapestries and decor or the Orangery to be closer to the nature. They both have an access and a view over to the stunning French style gardens, the English-style park, and the incredible fountain worthy of Versailles.
The little extras
You can benefit a private tour of the place to visit the entire building.
Wedding panning information
The chateau de Champs sur Marne can welcome two hundred and fifty people in cocktail arrangement and two hundred in banquet arrangement.
Accommodations
The Salon de la Laiterie can welcome forty-five people seated and eighty people standing whereas the Orangery can welcome two hundred people sitting and two hundred and fifty people standing.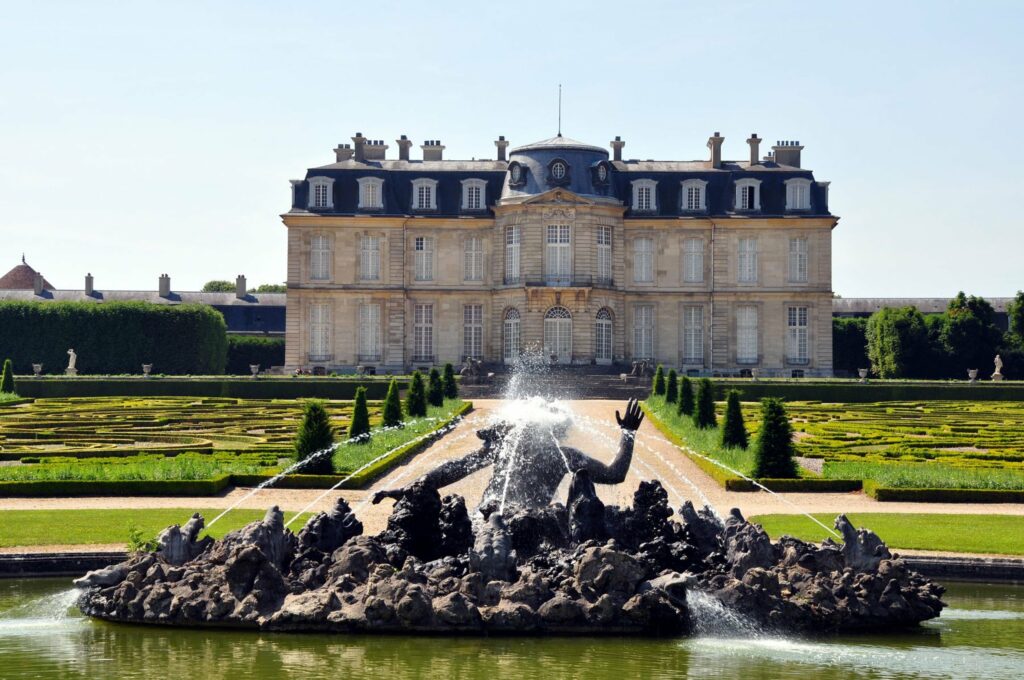 Château de Breteuil
Travel back in time and plan a party as incredible as the reception of Louis XIV. This chateau will put stars in your eyes.
It rooms
In chateau de Breteuil, you have a large choice of reception rooms richly decorated with XVIII century woodwork. You can also rent the terrace which gives a amazing view over the chateau's façade; perfect for a ceremony or a cocktail. For a more floral atmosphere, you can rent the Orangery to be in a natural setting.
The little extras
This place is magical at night thanks to illumination of the façade and the garden trees.
Wedding panning information
You can invite from thirty to two hundred and fifty guests to celebrate your love in this chateau. You can party until five at the morning. You can choose any florist, designer, animations you want but you must choose your caterer in a list.
Accommodations
The chateau rent an apartment for six people, there is a lot of hotels near to it for your guests.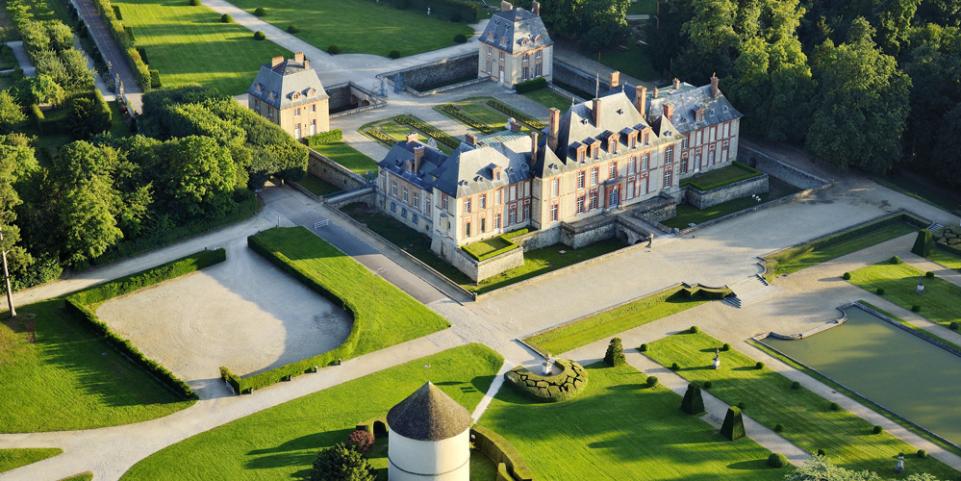 Chateau d'Ambleville
Such a pretty Renaissance style chateau with cute water green schutters that makes a unique detail and a very romantic façade. It towers makes it looks even more like a fairytale chateau.
Its rooms
The several Italian style gardens organized in three terraces would be perfect to organize your ceremony in or just the cocktail. The stunning reception room, as for her, will make you feel like a royal family.
The little extras
The huge chess game in the garden is great, unique, and playful photoshoot spot that will make you wedding pictures looks like no other ones!
Wedding planning information
This place fits large number of guest weddings; you can invite four hundred people for the cocktail and two hundred for the dinner. You are free to choose your caterer.
Accommodations
It is not possible to sleep in the chateau.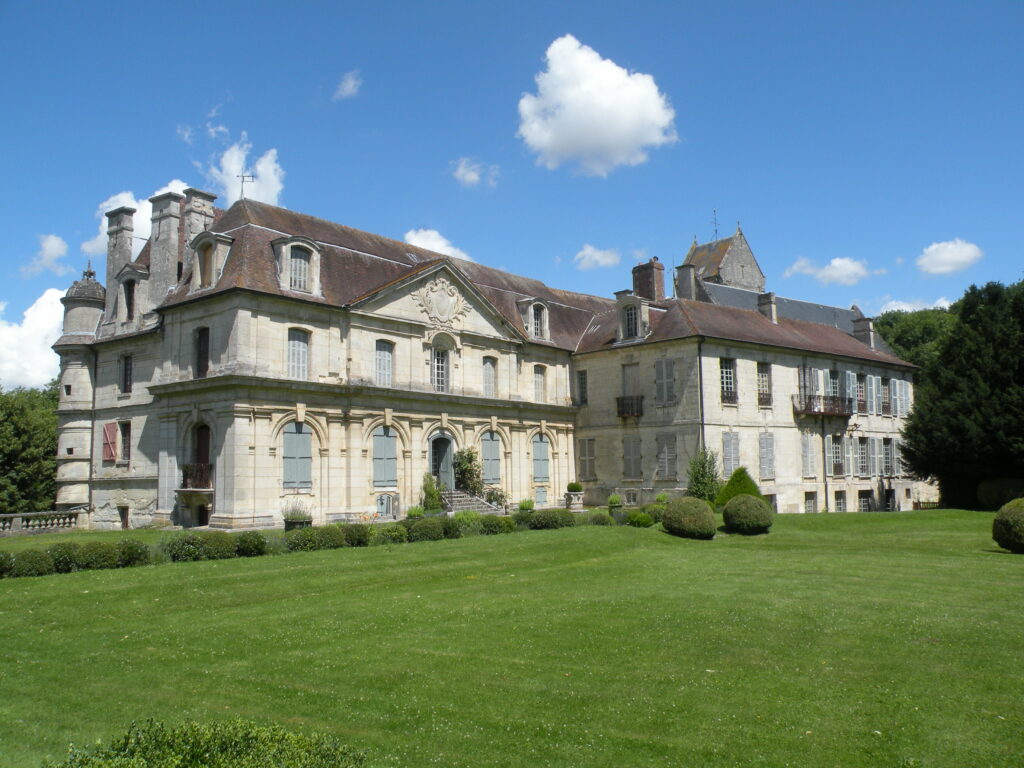 Chateau Saint James
Here is a very special place, a chateau that looks like any others; if you choose this one your guest will remember your wedding for a while! Indeed, this chateau in Paris has a decor that we could call "crasy-chic" composed of black and white lines and touches of a stunning deep red. Because of it néo-classical façade, we do not expect such a fancy décor inside the building so this place definitely has a great surprise effect!
Its rooms
This particular hotel fits intimates weddings from fifty people for a cocktail to thirty for a dinner. Its rooms are very warm and elegant whit a red and white decoration. The inside garden would be a really nice ceremony venue with its red flowers and view over the néo-classical façade of the chateau. Finally, the bar-library will be very unique wedding photoshoot.
The little extras
In Chateau Saint James, you can benefit luxury services as the great Paris hotels. For example, you will enjoy the SPA Guerlain to relax and get ready for this incredible day.
Accommodations
This hotel has a large number of rooms decorated in a boudoir style (perfect for a boudoir photoshoot when you are getting ready the d day!).

Chateau de Maisons-Laffitte
Have you ever dreamed to organize your wedding in a chateau which have been several times used as a movie decor? Because this is the case of this place and moreover, this castle architecture has inspired the famous Vaux Le Vicomte and Versailles chateaux. It is now considered as a masterpiece of architecture history and as the monument that symbolizes the passage from the renaissance to the classicism style.
Its rooms
You can rent several rooms in the Chateau de Maisons-Laffitte more beautiful than each other with stunning french chandeliers. There is also a pretty staircase that would highlight you wedding dress in your memories pictures. Finally, you will like the outsides surrounded by a forest.
The little extra
You can have a private tour of this XVII century place accompanied with a glass of champagne.
Wedding planning information
The place allows you to choose your caterer by yourself. You can invite two hundred to three hundred people for a cocktail and around one hundred and fifty for a dinner.
Accommodations
You cannot sleep in this chateau but two hotels located near to it can welcome you and your guests.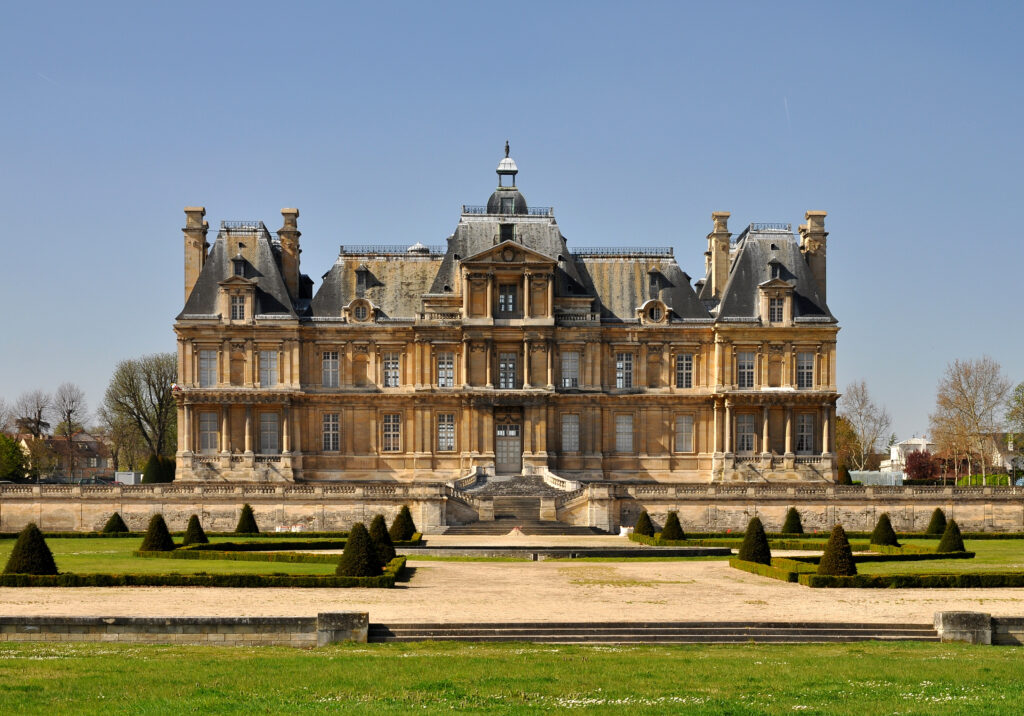 Chateau weddings venues in France