Aveyron: a fabulous wedding destination
Today's article is all about the wedding venues located in Aveyron in South of France.It is not the first place that comes to mind when we think about getting married in France. However, it is a very pretty region to travel in with some of the labeled most beautiful villages of France.Located at the edge of the Garonne and with his mountains landscapes thanks near to the pyrénées it is the perfect location for weddings and a few days of holiday. We made a section of different hotels that you can rent in the Languedoc region. So, let see together which property in Aveyron you should be booking for the d day!
Contact us to organize the wedding of your dreams
Chateau de Laboro – Rodez
Wedding planning
We think this chateau is perfect for a wedding because it is a fairytale decor, but you will feel comfortable as if you were at home in the same time. Thus, this place will make you stars in your eyes without taking off the authenticity of this special moment. The owners have spent ten years to develop the chateau until it became perfect and now, they are always pushing up the level of the guest services. You will for sure appreciate the luxury property and the quiet of nature.
This chateau offers you to choose providers among a list of the person they are accustomed to work with.
Accommodations for your stay
For the accommodations you will fell under the spell of the romantic baroque decorated rooms and large suites. The adults will appreciate the SPA and the kids will love the great wood hut perched in the trees.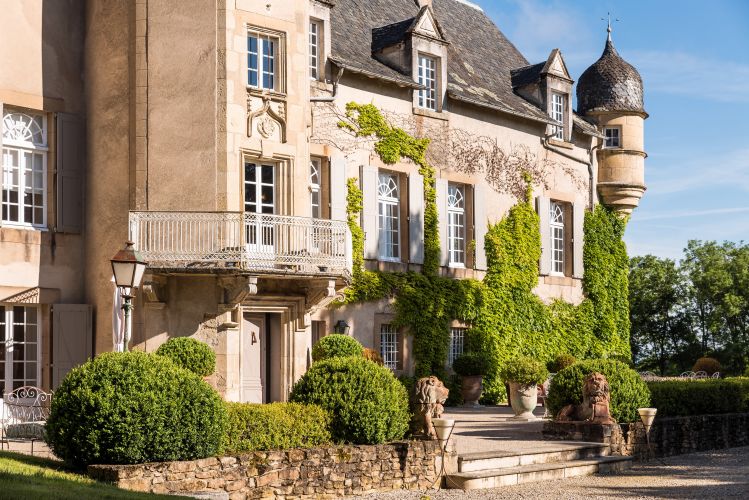 Château de Longcol – La Fouillade
Wedding planning
This is a smaller chateau perfect for an intimate wedding venue. It looks like it is out of a fairytale because of his unique architecture. Indeed, it has a beautiful tower that make it looks out of time and the mix of stones and wood is very pretty in the frontage.
This hotel is also a tapas bar; a great option if you would like to organize your bachelorette party a few days before your wedding!
Accommodations for your stay
Each room is decorated in a modern and refined style. Twenty-four to thirty-two people can sleep there and enjoy the pool, the jacuzzi and the tennis court.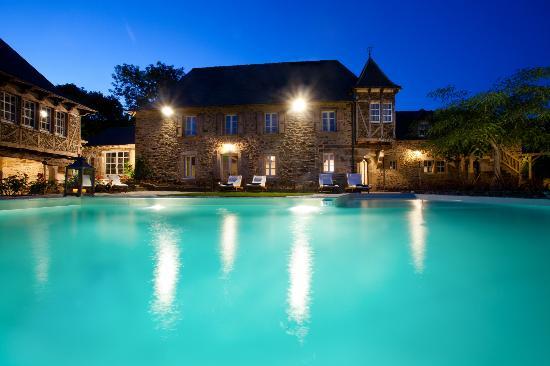 Our selection of chateaux wedding venue in France is available here
Hostellerie de Fontanges- Onet Le Château
Wedding planning
This hotel is best if you want to try the French art of living. This impressive property has enchanted chimney and a fairytale tower, but the best is not about architecture but gastronomy. In fact, they propose a French cuisine inspired by gourmets' traditional meals with moderns' touches. Moreover, it is one of the rarest hotels which have a pastry chef in addition to the head chef. This ensures an explosion of flavors at the time of dessert! Speaking about the dinner reception, you can welcome three-hundred guests inside the hotel or four-hundred and fifty if you choose the outside tent
Accommodations for your stay
This hotel has forty-eight comfortable rooms. Every bride would like to spend some time relaxing before the d day: in the Hostellerie de Fontanges a sauna is made available. If you like taking exercise, there is also a fitness room. Moreover, you will be near to a tennis court and the Grand-Rodez golf they are perfect for a nice family time.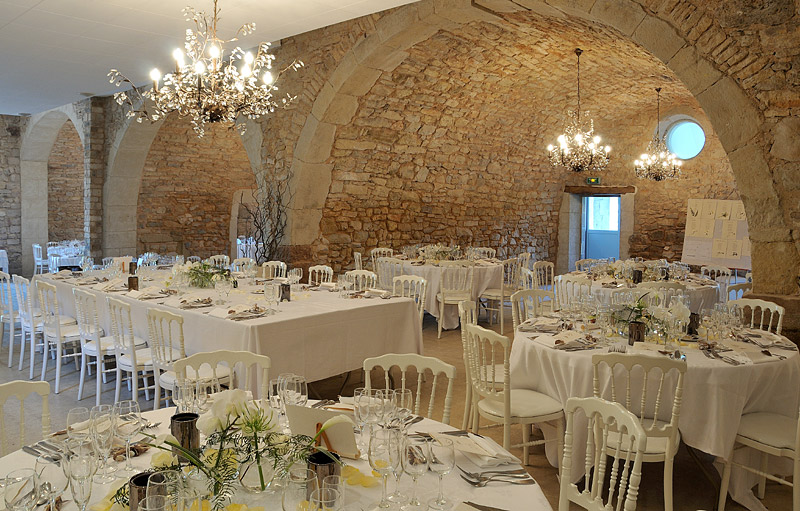 Le Couvent de La Salette – Millau
Wedding planning
The last hotel in Aveyron is more special because it is a XIX century convent with an adjacent chapel. It has been transformed into a private residence and then in a hotel but always with respect for the old details. Your hosts will be some friendly people which will do anything to make you feel like you are in your house. You could start your holiday with a peaceful moment in the spa and getting married the next day in the gardens, having a wedding dinner in the reception room
Accommodations for your stay
Each room of this house is decorated in a refined and modern style. It is a really relaxing place to spend a night. From the windows of your room you will a beautiful view over the famous Millau Viaduct or the valley of the Grands Causes. However, there is not a large number of rooms so this wedding venue is just for intimates' weddings or it would be perfect for an elopement. Another option if you fell in love with this atypical venue you can see on an Aveyron map another hotel to rent near to Millau to welcome all your guests.