Unique French country wedding
You may have visited the France's capital: Paris and maybe also some of the French Riviera cities like Nice, Cannes and Saint Tropez.
Even if they are beautiful cities, why not getting married in one of the french countryside venues?
This way you could surprise your gest by making them discover a part of France they have not been on vacations in it yet. From the numerous charming fields to remote châteaux; you will find the wedding venue that suits you the best!
Poetical outside wedding venue
What if the ultimate luxury were to enjoy the wonders of nature?
A unique and creative wedding in a field
The countryside is perfect for the creatives betrothed who wanted an original wedding theme. Indeed, a field wedding venue in the French countryside constitutes a blank canvas where you could do anything you dream about. The nature landscapes are more minimalistic and less imposing than a castle or a church for examples. Therefore, a wedding in the heart of nature is made for brides who wanted to imagine a whole personalized decor for the day of their life. Here are some ideas to take advantage of a field wedding venue to go for a fancy decoration.
Our first idea is to follow a "balloons" theme. This option is very photogenic; you can see here a balloons photoshop that we have already done for a bride. Moreover, it brings a very joyful feeling to your ceremony. To go a step further, ad some light balloons to your evening party. Those clear balloons with led inside are a great alternative to the classics garlands and they give the same warming vibe.
Speaking of authenticity, you can imagine you wedding decorations around wheat as a central piece. You could arrange bouquets of dried flowers and ears of wheat along the allay and have an ark of the same flowers. To ad a sophisticated touch to this set some floating candles are ideal to bring light in the evening and make your decoration warm and unique. If you have a waterhole in your wedding venue, like a pool or a fountain, you can make float a flower composition with candles. If you don't have one, you can use them as centerpieces in vase filled with water for examples. Another idea will be to suspend fake candles in clear bubbles for a magical dancefloor. This decoration will associate well with some wood pieces of a more country-style result. A venue with horses would be perfect to complete your photoshoot.
For a more amusing decoration why not making a return to childhood and dive your guests into a funfair atmosphere? A carrousel, a candy bar, neon lights and pastel colors elements with enchant both young and old. This theme is highly photogenic as well and very convivial. To remind the key element during the meal you can use a small carrousel sculpture as a center piece and why not doing a carrousel on top of your wedding cake!
Still in the idea of an authentic wedding venue but with a travel touch, the safari decor is very warm and elegant. It would be composed of white hangings over woods structures which houses the reception. At nightfall, there will be garlands illuminating the hangings and oriental lanterns laid on the ground.
A minimalistic wedding venue
The blank canvas mentioned at the beginning, could be used as is, without any tricks. Your field will be allowed to make you stand out and focus on the emotions of this special moment. Your wedding venue would be beautiful because it is so natural and singular. Les Jardins d'Eyrignac in Dordogne would be great for this style of intimate wedding reception especially with the rose garden. Moreover, you can rent a house for your family and bedrooms for your friends to stay in with your guests and enjoy the XVII century chateau and manor.
A happiness oasis
Last but not least, the botanical garden or greenhouse wedding venue. This is the most unique and elegant wedding location to exchange your vows surrounded by a luxuriant garden.  To accentuate the green and modern look you can use a lot of succulents by way of centerpiece and select a tableware with plant prints. Your wedding venue could be the Jardin de Vauville. It is a tropical luxuriant garden in north west of France. The garden overlooks the bay of Vauville and has a beautiful fountain. You could take your wedding photos in front of the stone castle with his dungeon. And finally, the kids could have fun watching the rabbits, the goats, and the sheep in the little farm.
Architectural treasures in French countryside
In the Bourgogne region, famous for his luxury wines, we can find some very pretty castles. For example, the Château de Germigney is a romantic castle of the XVIII century which welcomes a gastronomic restaurant and boudoir style four stars hotel. It is perfect for an intimate ceremony or even an elopement with just a few guests. The flowered garden will leave you speechless. With the accommodation sleeps you have access to a beautiful swimming pool.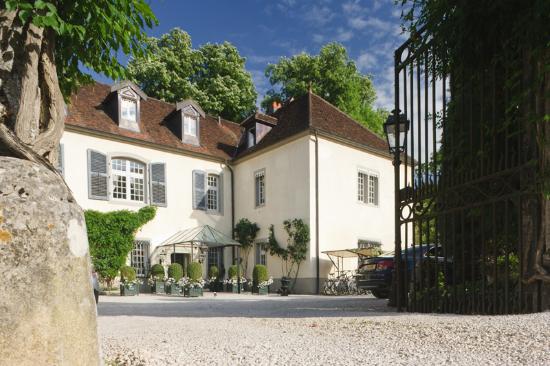 Still in the vineyard region, the Château de Ratilly is more in a mediaeval style with his twin towers which frames the entrance, even if some parts of the building had been added at the Renaissance. This castle is now used as an art center and it regularly welcomes a lot of musical show. This is a great advantage is you were thinking of a concert during your reception; this establishment is used of this type of presentations.
Looking for weddings venues in Provence?
The more original château for a wedding venue in France would be the Villesavin château near to Paris. At first glance, it looks like a fairytale castle. It is one of the prettiest Renaissance châteaux built by the same workers than the famous Chambord château. But the showstopper of this Renaissance château is his wedding museum! This incredible collection of splendid bridal coronets and period costumes. That is a bonus which would make everyone remember you wedding and make it special and very romantic.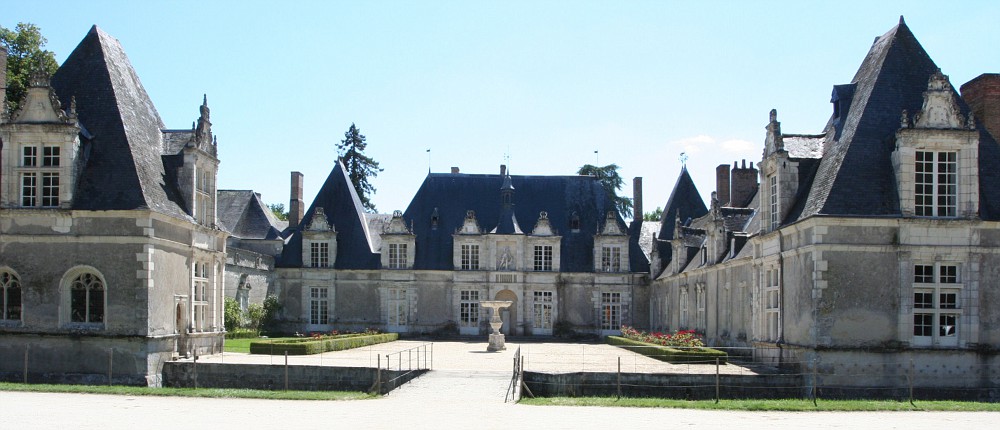 Read more about chateau weddings venues near to Paris
Discover our châteaux wedding packages
Another unusual wedding venue; the Daurelle chapel. This wonderful white stone monument is now used as a place of receipt. The architecture is incredible you will appreciate the significant ceiling height and the pretty vaults. This historical monument is provided by modern equipment like a video projector for example. In summer, the flowery terrace by the waterside is magical.