Quinceanera in Paris
Celebrating the fifteenth birthday is a tradition in Latin American countries. Girls usually throw a big party or take the trip of their dreams. But while a party only lasts a day, a trip can last weeks. It is a unique way to celebrate Los quinces. Let's be a quinceanera in Paris!
A quinceañera in Paris is any girl's biggest dream come true. To be able to walk through the streets of the most beautiful, refined, and charming city in the whole world.
You will experience many emotions because Paris has it all! And, as a quinceañera, you deserve the best and celebrate in a big way in this moment of transition life and the idea is to keep the best memories.
Paris is the perfect place to celebrate fifteen years. In itself, she is known for her elegance and delicacy. Qualities that the quinceañera needs have.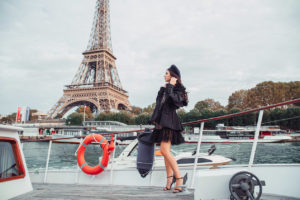 Moments is the best thing you can keep for yourself
The best and most valuable thing that a person can live are experiences, there is nothing that can compete with that. Being able to keep those moments in memory is something that will be worth it in the long run.
Paris is a very romantic city and one of the most visited in the whole world. There are endless reasons to visit Paris over and over again: it is a beautiful and cultural city, very walkable, with great views, and has been a source of inspiration for many writers, artists, and filmmakers. "Paris is always a good idea," said Audrey Hepburn. But why do people love Paris so much? Visit Paris?
Why Paris?
Well, why not Paris? It is the city of lights, the city of love. Where is the Louvre museum and where you can eat the best macarons The city that has it all!
When you turn fifteen, you are no longer a girl, and what better way to celebrate this new phase of your life with a trip to Paris.
Being able to walk on the streets of Paris is a unique experience. Each corner has a story to tell, and each monument something to consider. Also, you will get all kinds of restaurants with exquisite cuisine for all tastes.
If you want to have a drink with a beautiful view of the city, go to the different rooftops of Paris, each one has its charm and with incredible views of the Eiffel Tower, or the Notre Dame and one of the most interesting things. Nice that Paris has, its ceilings.
Being able to go to Paris is one of the best experiences you can have. However, being able to go for your quinceanera celebration will be one that you will never forget. You will be at an age where your interests will begin to change, and the views of life too. Being able to come to Paris causes you an inexplicable feeling.
Paris is characterized by its romantic and luxurious atmosphere at the same time
Each neighborhood in this city is unique and will have different environments. Some calmer than others, or also finding bohemian and other bourgeois areas.
Something magical that you will be able to live and experience is listening to the musicians playing classic French songs, which will make you feel even more in France. For example, in Montmartre, there are always musicians on its stairs: it is like being at a mini-concert.
And don't forget the Seine River, it is the most beautiful avenue in Paris and one of the main reasons to go to Paris. The River Seine makes its way through the heart of Paris, crossing from east to west. It is the origin of the city and the development of Paris is specific to the river.
A walk along the banks of the Seine on a sunny day is a marvel: majestic historical buildings reflected in its waters, the typical Parisian rooftops, the Seine bridges, each with a unique style. . . Also the iconic bouquinistes, you will see improvised picnics by locals and during summer they make a beach in a part of the Seine.
Visiting the surroundings
If you come to Paris, it is recommended to go to other places near the capital. For example, go to Versailles, where the famous Chateau de Versailles is located, which has existed since the time of Louis XIV. With unique architecture and one of the most important in Europe. And without forgetting its beautiful and immense gardens where you can lose yourself in its beauty.
You can also visit small castles where many people celebrate their marriage. Places where you will live unique experiences. You will feel in a different time and they are perfect places to take spectacular photos.
You can take advantage to learn more about French culture. If you have been learning French, now is the time to put it into practice. You can order your "pain au chocolat" for breakfast, eat a baguette on the way and don't forget to try the delicious macarons with a café au lait in one of the many cafes in this city. Besides, you can learn about the history of France thanks to the huge number of museums and galleries.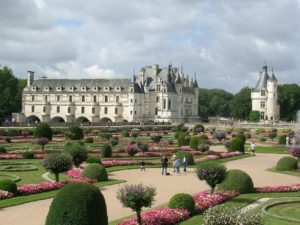 Don't forget to do a photoshoot
Taking a photoshoot will make this experience an unforgettable one.
You can walk the streets of Paris while a professional photographer will follow you and take photos of you throughout the day in places like the Eiffel Tower, the Muses, Champs Elysées, Sacré-Coeur. Definitely the best thing about a quinceanera in Paris.
These are the places you shouldn't miss for photos:
The Eiffel Tower
If you go to Paris and do not visit the Eiffel Tower, the trip is incomplete, being one of the most iconic places, not only in Paris but also in the whole of France.
The Louvre museum
A mix of ancient and elegant architecture with a modern touch with its impressive glass pyramid: truly an architectural marvel.
A very French coffee
Nothing like having a coffee in Paris, at its small round tables and chairs facing the street. Parisian restaurants are beautiful and the photos in these places will be unique and spectacular.
In some


Parisian garden
The best time would be between April and November since in winter the colors are a little more serious. Gardens like Tuileries or Luxembourg are ideal for a photoshoot.
If you already have a dress planned for the photo session, then these are some tips:
If you are thinking of a quinceanera dress, before you arrive at the airport, call the airline to find out their policies on large and delicate items such as quinceanera dresses. It will help you confirm that you can carry it as carry-on baggage and how the airline can help you store it. Don't forget to double-check the weight and size rules on your shipping document to prevent your dress from being transported to checked luggage.
Whether you have bought your quinceanera dress or are renting it, you need to make sure it is ready for travel. Buy a garment bag and practice packing it properly to avoid wrinkles.
Super Tip
Be sure to book your quinceanera photo shoot well in advance. From May to October, we are very busy and the most popular start times are reserved 2-3 months in advance.

Planning
Planning a fifteen-year trip is not an easy task. But it also depends on what you want to do during your stay in Paris. If you simply want something simple and take a walk, it will be easier. But if what you want is also to make several photoshoots and reserve places to do it, plus clothing, of course, it will take more time to plan, not counting the small trips you will want to make.
Best time to go to Paris
While Paris is always a good idea, when it comes to your quinceanera, you want the right time.
For an unforgettable quinceañera photo shoot, plan your trip between April and August.
APRIL TO MAY
It is spring in Paris, and when the weather begins to heat up, the city comes alive. Cherry blossoms line the trails along the Seine River and the gardens are in full bloom. Flights and hotel rooms are also slightly cheaper, so you will have more money to spend on experiences in the city.
JUNE TO AUGUST
June to August is summer and it is a beautiful time of year to visit Paris. The weather is warm, the days are long, and you won't have to worry about rain ruining your photoshoot.
The only downside is that it is a high season in Paris. You will have to get up earlier to have a photo of the Eiffel Tower with no one nearby.
But it will be worth it!