---
VII th century château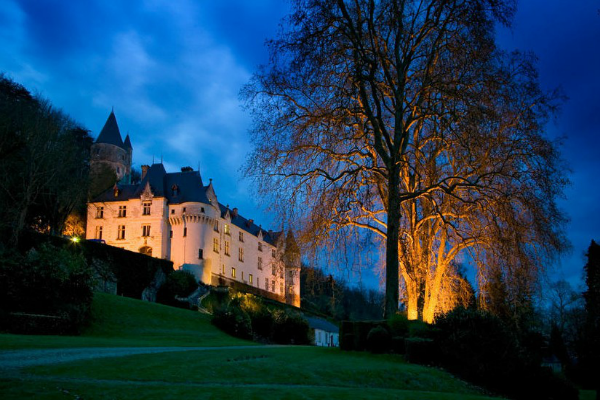 History (with a capital H) has embraced Château over the centuries. Situated between Montrichard and Chenonceaux, this former fortified castle was built under Charles the 7th for Pierre Bérard, chancellor of France and husband to Anne de Rondard. Charles the 7th and Louis the 11th both stayed here, as evidenced by many royal acts.
After the castle has known varying fortunes, and the original architecture has been added to by its various owners.
Since it's a sanctuary of French art de vivre. The refinement of each small detail takes you further in your spiritual and sensual journey. A rare and precious pleasure in what is first and foremost a place for living in.
A special alchemy of escapism, reflection, simplicity, peace and quiet that opens the way to another kind of happiness. To contemplate the beauty of a landscape, enjoy the silence of a park or garden and read the traces of the past on the walls.
Let's cultivate the timeless harmony of French aesthetics and elegance.
[LayerSliderWP] Slider not found