---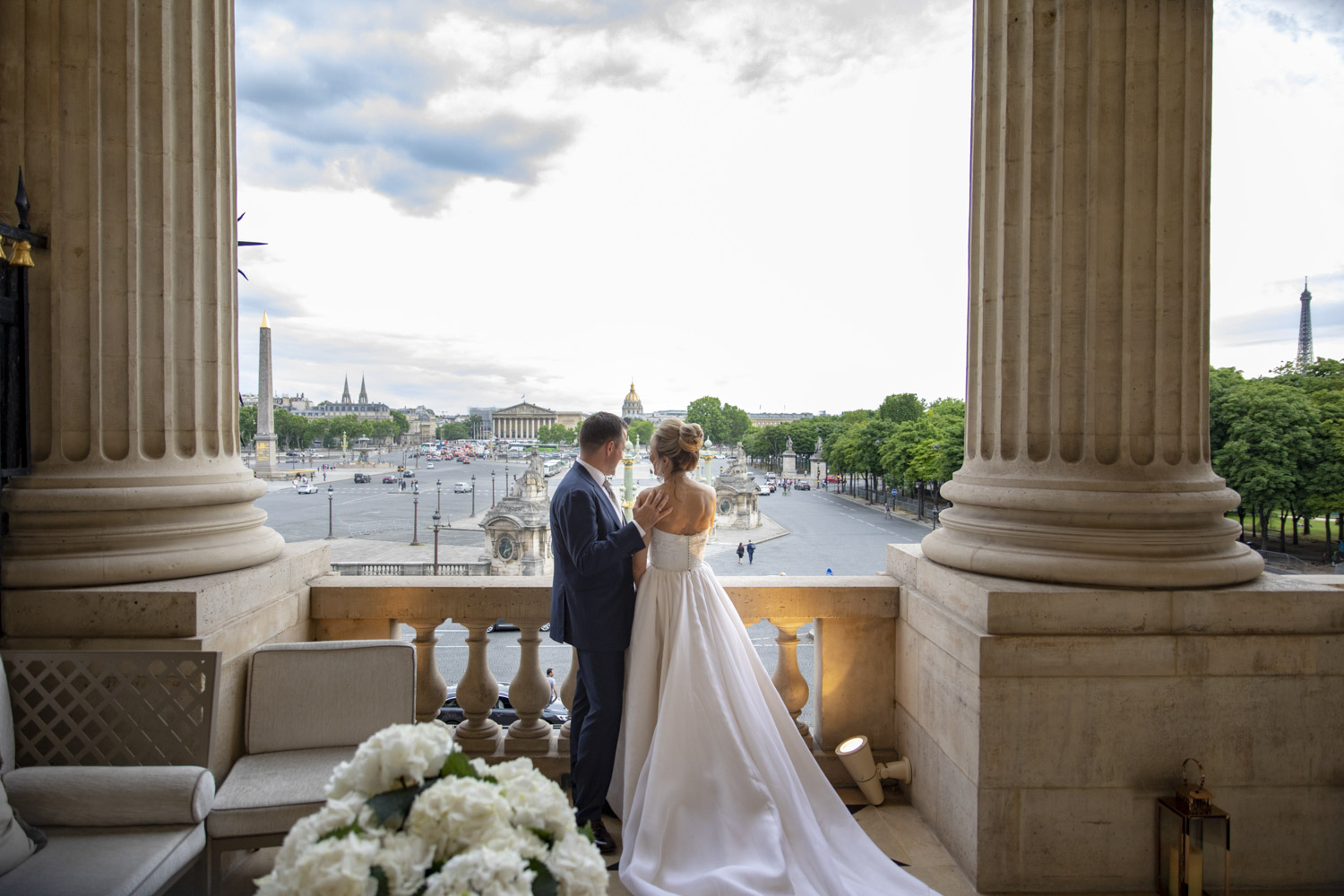 The best starred restaurants in Paris for your wedding
Paris Temple of Gastronomy, what could be truer than this sentence. It is important to know that France has one of the richest gastronomic heritage in the world, thousands of tourists come to France to discover this heritage of excellence.

Paris is one of the places where the most restaurants and especially star restaurants are concentrated according to the Bible of gastronomy: the Michelin Guide in 2020, there are 29 3-star restaurants in France, including 10 in Paris.

We will discover through this article these must-see restaurants where Excellence and the culinary experience are the key words.

The only real concern will be choosing the one that best suits you for your wedding reception.
Presentation of the Paris 2020 3 Stars Restaurant Map
Alléno Paris au Pavillon Ledoyen
"A prestigious parisian institution"
8 avenue Dutuit, Paris, 75008, France
All the informations and booking on the website ​http://www.yannick-alleno.com/
Chic outfits and costume required ladies and gentlemen, to have the chance to discover an elegant and refined gastronomy.
This restaurant offers us not only a tasty cuisine but above all a wonderfully executed culinary journey. A finesse and precision that will not leave your taste buds indifferent .
Yannick Alléno , the creator of the restaurant not only put his name in this restaurant but all his artistic genius . It offers sought-after, modern and avant-garde cuisine.
You will be amazed at the creativity of him . We must add to all this the 25th place of the best restaurant in the world.
It is a grand and intimate room for exceptional cuisine.
In addition, the service responds perfectly to the image and the prestige of this Parisian institution.
So why not for Valentine's Day, take a one-way ticket to a unique dining experience.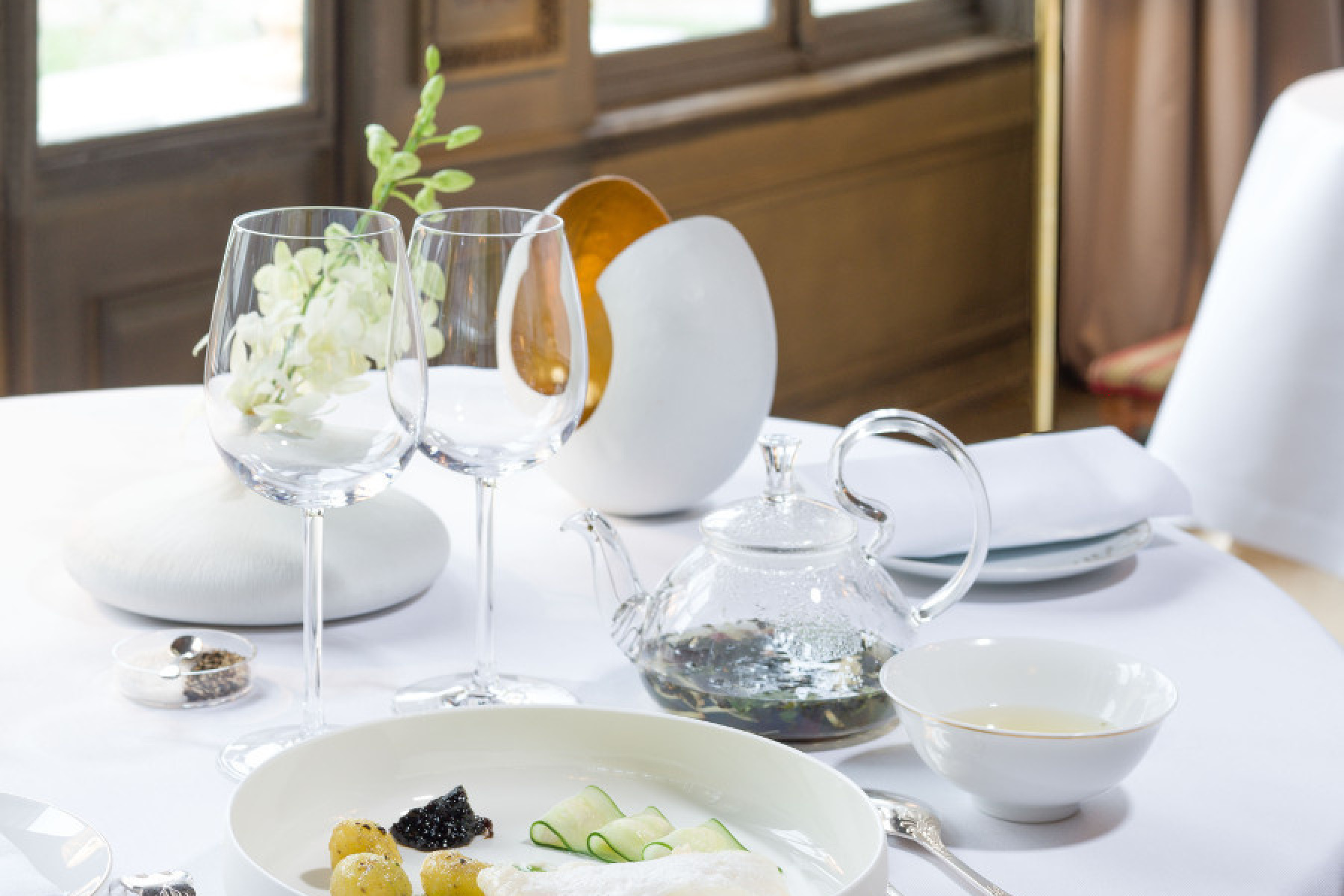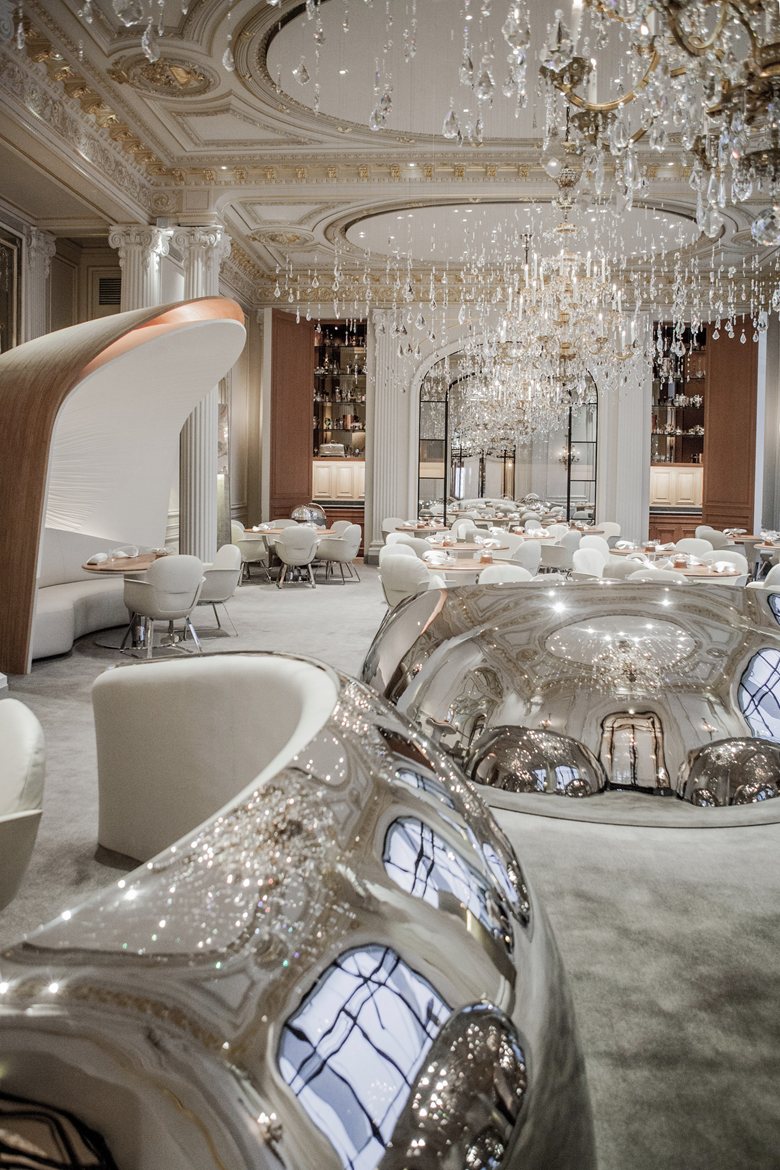 Alain Ducasse at Plaza Athénée
"The epicenter of naturalness"
25 avenue Montaigne, Paris, 75008, France
All the informations and booking on the website
https//www.ducasse-paris.com/
This sublime and prestigious restaurant also stands out for its clean and unique decoration at the forefront of luxury. We are facing a flawless design, designed by Sanjit Manku and Patrick Jouin , 2 designers-architects.
It is a room that breaks the codes of the palace with a modern state of mind, extraordinary and brilliant .
So , You enter this room and you will be transported directly into a kind of "cocoon".
But it does not stop only in the room and will gradually continue in your taste buds.
Alain Ducasse delivers an ethical and fair but above all just cuisine that works perfectly from A to Z.
From the room to the entrance to the service and to end with the dessert , we are talking here about a precise gastronomic orchestra which "goes beyond the simple world of gastronomy" according to the Michelin guide.
Golden Boy
5 rue du Coq-Heron, Paris, 75001, France
All the informations and booking on the website
Restaurant gastronomique de grande cuisine française Paris 75001
We can talk here about a true love story, that between a Japanese chef, Kei Kobay ni ashi and the French Cuisine that will be found in the new trendy and contemporary restaurant of the Capital.
I can already tell you that this story ends well.
Today we are talking about the first Japanese chef to receive 3 stars in France.
This well-deserved consecration is the fruit of an excellent apprenticeship with the greatest, such as Gille Goujon and Alain Ducasse. This perfect blend of cultures, between Japan Aesthetics and precision, and French know-how and gastronomic culture.
His passion for French cuisine is being felt and is now becoming familiar with Excellence.
His simply extraordinary creations seem to be executed with lightness, the plate seems to tell us a very beautiful story.
Next is his duet with pastry chef Toshiya Takatsuka
which in the tradition of Kei Kobayashi will make you travel in a unique world of refinement. Will you let this story tempt you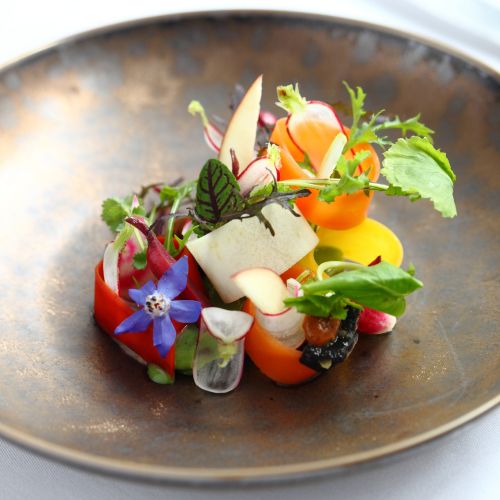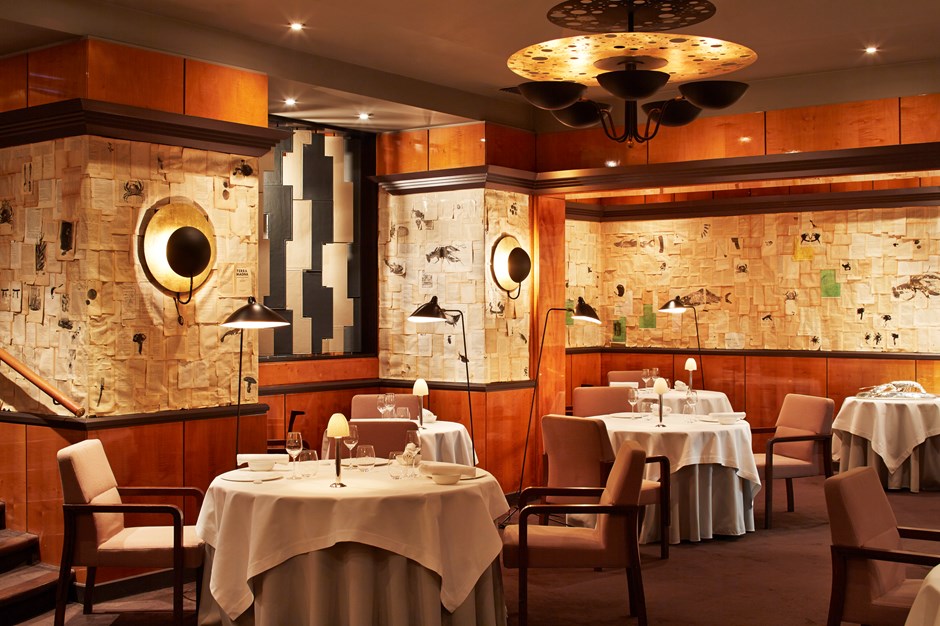 Le Balzac de Pierre Gagnaire
"A poetic Cooking"
6 rue Balzac, Paris, 75008, France
All the informations and booking on the website
http://www.pierregagnaire.com/
Cooking is not measured in terms of tradition or modernity. One must read the tenderness of the cook." Pierre Gagnaire.
Here is a Chef and a restaurant that we no longer present, however, we always find at home this need for research and reinventions.
An eternal dissatisfied? No, but more a perfectionist, always looking for new tastes and new ways to approach a dish.
Le Balzac is a very good student, indeed, we are in front of a 3-star restaurant that has kept its title since 1996.
The key word in this address is of course "Excellence", which can be found on all fronts.
The Michelin Guide called the service "attentive and delicate ", who does not dream of this kind of service in 21 centuries in Paris.
Finally , Pierre Gagnaire never disappoints us.
"Harmony and Generosity"
Route de Suresnes – Bois de Boulogne, Paris, 75016, France
All the informations and booking on the website
Site Officiel du Pré catelan
We invite you here another concept of chic and modern.
This room, designed by Pierre Yves Rochon, is translated by a refined elegance and a sense of sublime detail. Nothing is left to chance all is thought in relation to the history that the place gives off in its entirety.
This room remains very consistent with the architecture of Catelan Pasture, which remains a place that could be described as peaceful and charming.
A grandiose architecture and a design that leaves us speechless, it was also the idea of the kitchen that Chef Frédéric Anton wanted to propose to us.
Indeed, the cuisine offered by Frédéric Anton is elegant and daring. Finally, his perfectly executed work will be rewarded with a 3rd star in the Michelin Guide in 2007.
Frédéric Anton is one of the most important figures of contemporary French cuisine. One often describes his kitchen as complex without being and Brilliant without being . It is in a way like describing an "author's kitchen."
Its kitchen will surprise you from the first bite and butcher you transport in a journey between aromas.
How can we remain of Marble in front of such a subtle and generous kitchen with our taste buds?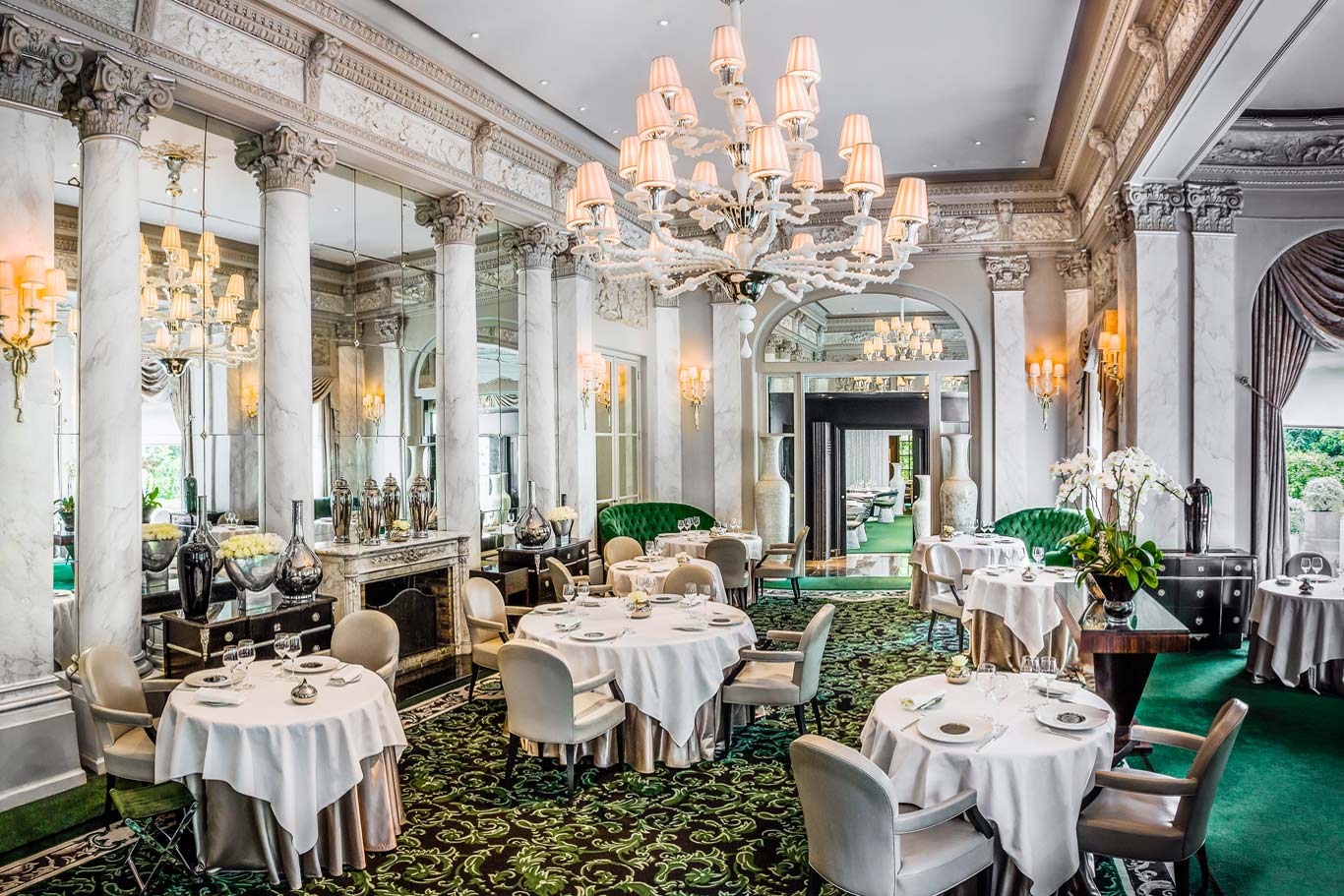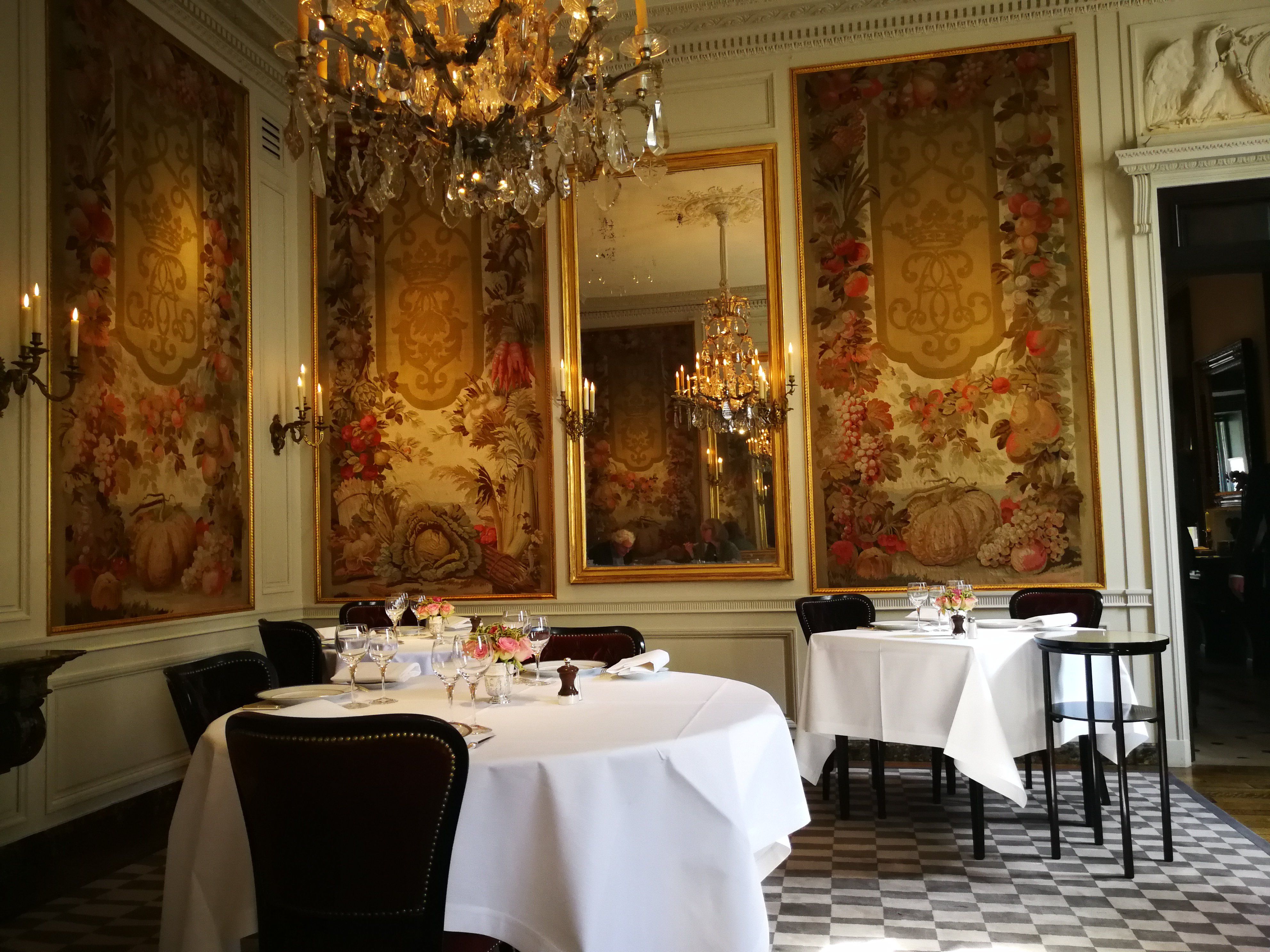 "A master's canvas"
9 place des Vosges, Paris, 75004, France
All the informations and booking on the website
Exceptional and unforgettable cuisine in a classic decoration but which perfectly respects the traditional French know-how.
Here we find a poignant simplicity of the plates but which is little more than the illusion of a methodical and majestic work.
Bernard Pacaud, is a modest chef who with a disconcerting simplicity will make you travel emotionally through his plates. See for yourself with the "Sesame Seed Lobster Leaf Oil Curry Sauce".
So let yourself lead in this gustative dance.
The Products selected with a concern for quality are then enhanced and are served with a respect for the beautiful and the refined.
This house and its leader have nothing more to prove . Located in place of the Vosges, we are ,faced with a flawless situation that strengthens the image of excellence in Paris
"A Sustainable Gastronomy"
84 rue de Varenne, Paris, 75007, France
All the informations and booking on the website
Site Officiel de l'Arpege, Restaurant trois étoiles du Chef Alain Passard
"The most beautiful cookbook has been written by nature", this is how Alain Passard designs his cuisine.
You can't imagine what you can do with vegetables, and Alain Passard knows that.
The products worked are 100% natural , straight out of their 3 vegetable gardens in the west of France.
We are talking here about a 100% vegetable menu, which is not from today but from 2001.
A precursor? may be but a lover of earth products , yes.
Mindful of the richness of the planet, it is no less of your taste buds, because there remains a Chef of Haute Cooking.
Come to this restaurant and listen to the story of this great lover of nature and his cooking.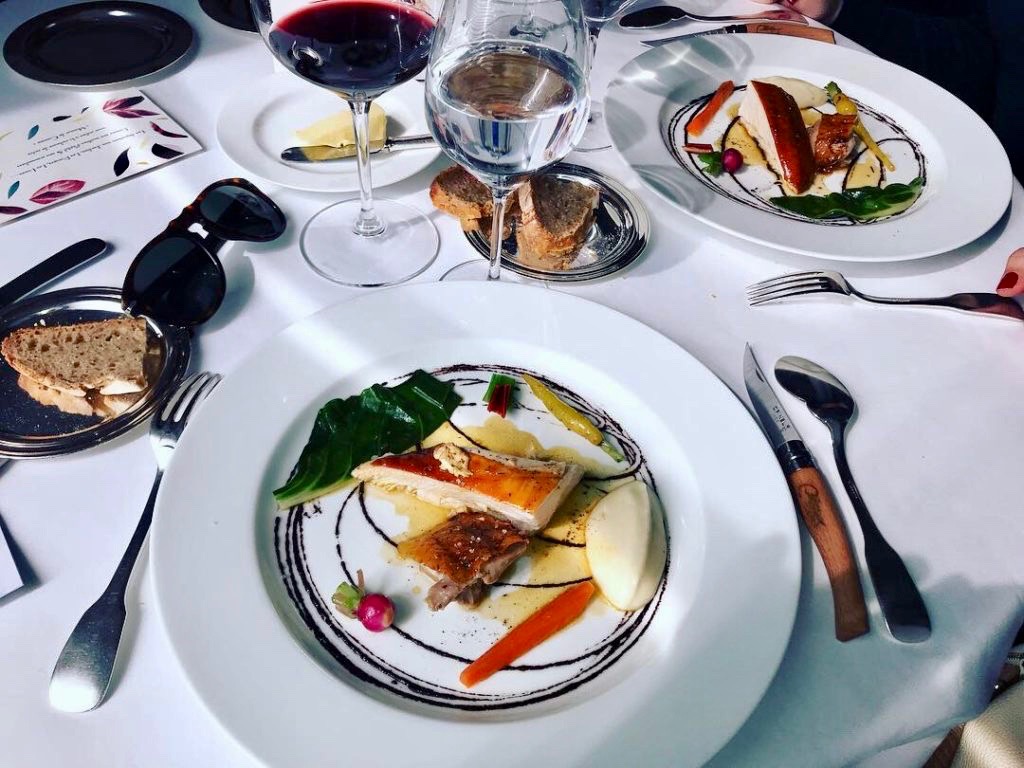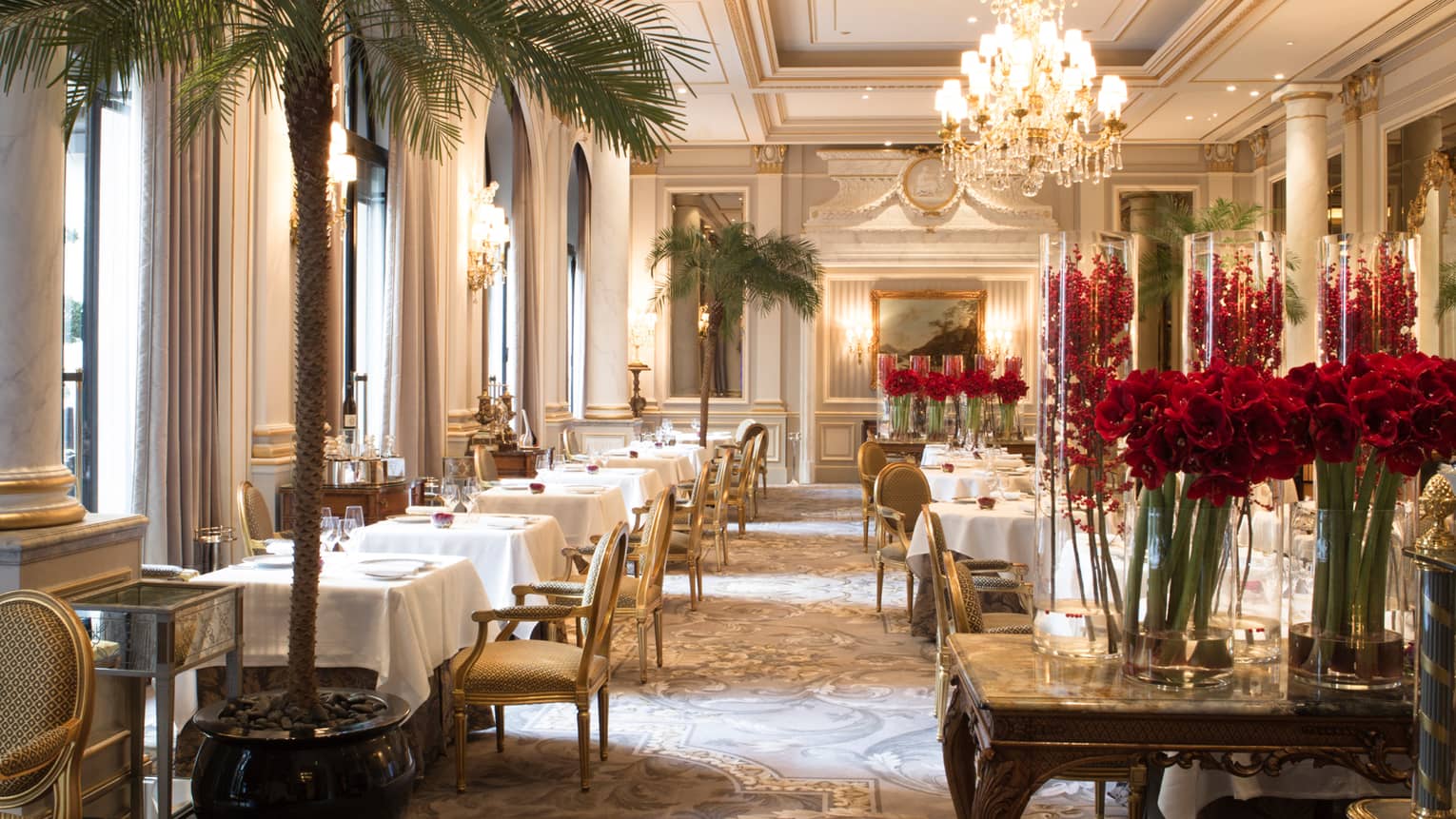 Le Cinq au Four seasons George-V
"The Restaurant of Wonders"
31 avenue George-V, Paris, 75008, France
All the informations and booking on the website
​Le Cinq Restaurant: Four Seasons Hotel George V Paris
It is a decoration with a magical and timeless look
that we invite you.
In fact, between the sublime decoration, the interior garden, the mouldings, your eyes will not be able to stay in place I guarantee it.
A place where serenity and prestige are one.
It has now been 12 years since chef Christian the squer crowns his restaurant of 3 stars . This talented and passionate chef will prove to you that you can be both traditional and modern.
He knows how to create flavors, work them and sublimate them meticulously. He is very precise and our taste buds , although not as fine as he will not tell you otherwise.
A fabulous encounter between love of cooking and technique On the side, the patisserie is Michaël Bartocetti who will take care of you, by composing the finest desserts proposed on the menu, we will talk here about exceptional sweet scores.
"Service by Excellence"
112 rue du Faubourg-Saint-Honoré, Paris, 75008, Franc
All the informations and booking on the website
​Le Bristol Paris | Hôtel de Luxe 5 étoiles Paris
In a historic Luxury setting, found the romantic and Excellent restaurant l'Epicure at Bristol. One would have to have no taste for not recognizing the prestige that is emerging in this high place of luxury.
All the elements of Parisian elegance are gathered here to offer you the best.
This historic site and this unique know-how shows us again and again that the "French way of life" persists in time and will never cease to attract us.
Nothing in this palace is here by chance, even the name is a Greek philosophical reference.
What more to say about the cuisine of chef Eric Frechon and his impeccable service. Since 1925, this Palace will always amaze us by its desire to make us feel unique and marvel. Indeed , it is a classic but assumed cuisine , traditional but surprising.
I have a little idea where you're gonna make a little meal with your Valentine(e).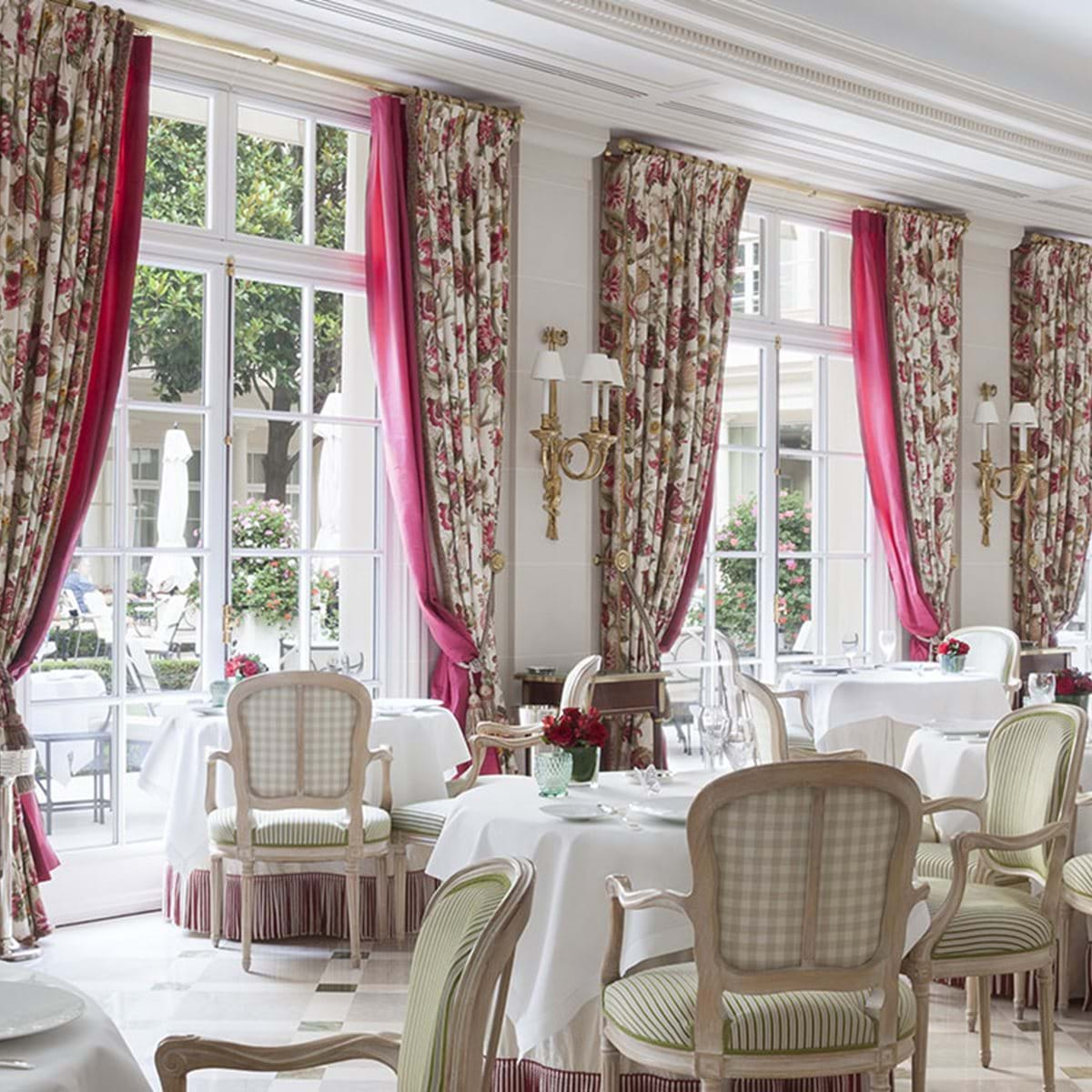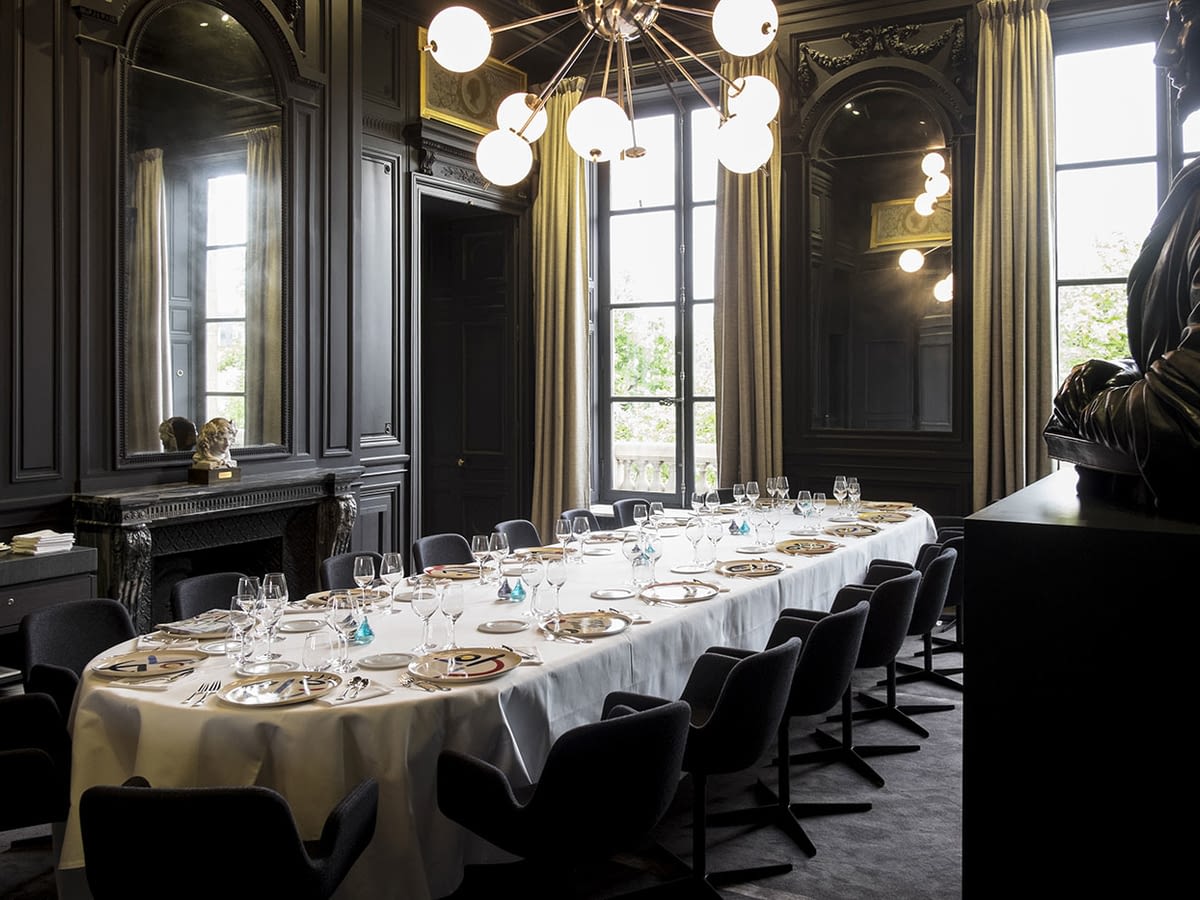 Guy Savoy at hôtel de la Monnaie
"A Tribute to French Gastronomy"

11 quai de Conti, Paris, 75006, France

All the informations and booking on the website

Restaurant Guy Savoy – Monnaie de Paris

In an original setting overlooking the stage, the chef here always tries to please you, with a job executed to perfection and without pretension.

The menu remains very well executed, and does not seek to impress you but more to make you rediscover the joys of French cuisine.

Guy Savoy invites you to a restaurant of passion and love. Isn't cooking just about love?

There is no point in saying too much in such cases, the best thing is to stop by with our blessing .. [/ vc_column_text] [/ vc_column_inner] [/ vc_row_inner] [/ vc_column] [/ vc_row]