---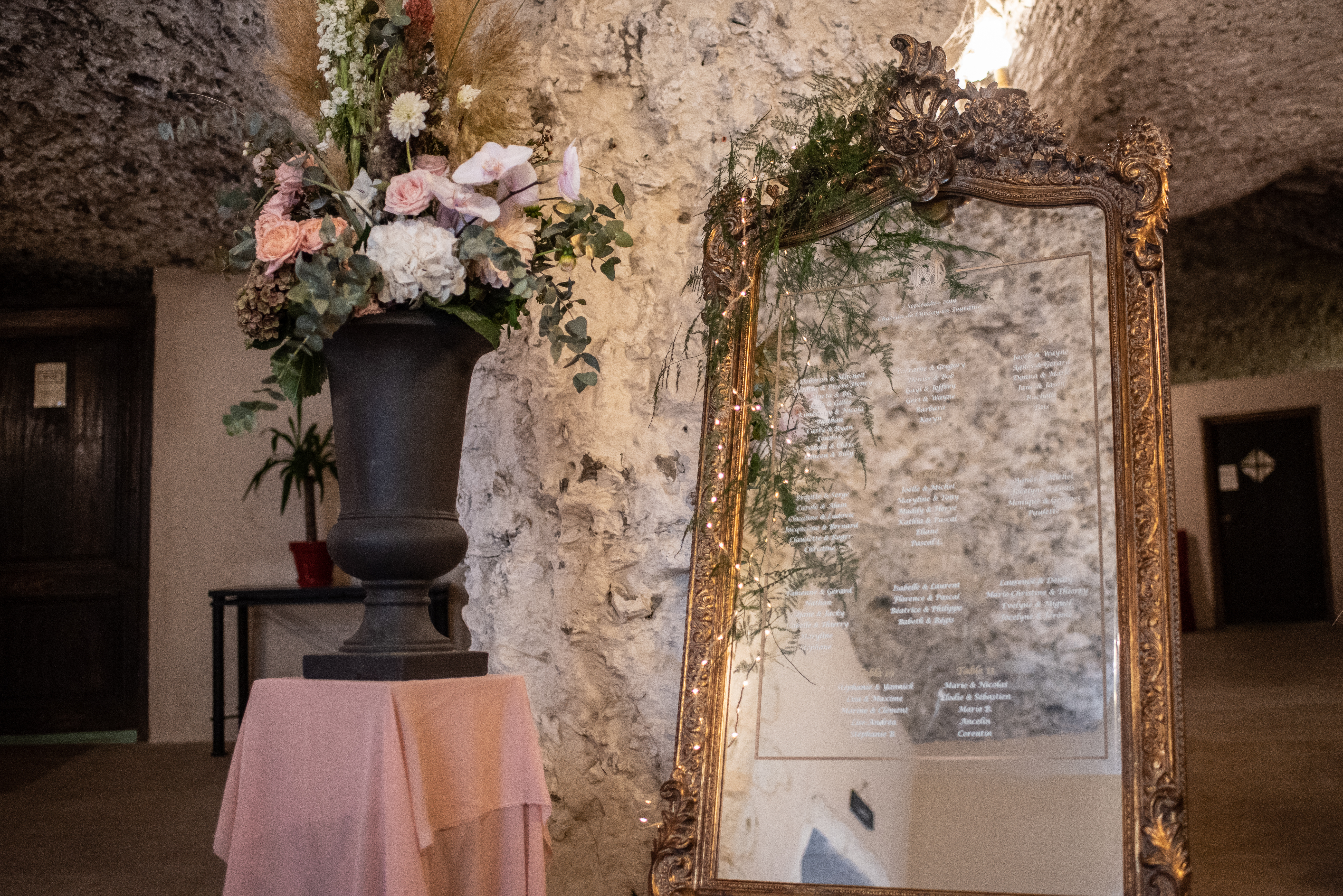 Set up and seating chart
A seating chart is a way to visualize where people will sit in given room or during an event.
This table plan can really be a real puzzle for the brides and grooms, but it is essential for the wedding planner! In fact, she/he needs it to organize at best the wedding dinner room and so that the festivities are held in the agreement and the good mood!
Concerning the tables' organization and style:
Brides can sit alone at a table. This table must be elegant and differentiate itself from the others with a decoration and majestic flowers.
This table allows lovers to meet for a privileged moment for two during the evening. Do not forget that this table must be in a location where the bride and groom are visible to all guests.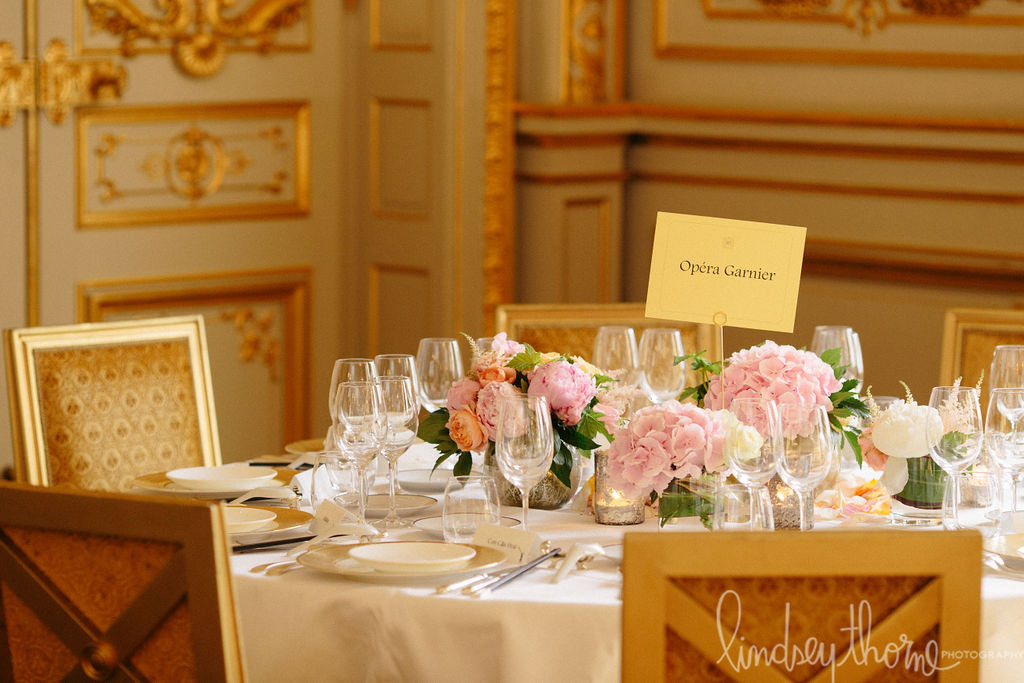 Due to our experience in the wedding organization, the table we recommend is the following one: The Royal Table. This table is especially suitable for wedding with a restricted number of guests.
Indeed, this table due to its length allows the making of a long table runner full of elegance.
Whether you choose round tables or rectangular tables for your guests, they should be decorated according to the theme you have chosen for your wedding. You can add flowers, candles, petals…
If there are more than 10 children planned for your wedding, do not hesitate to dedicate a table for them near the parents and away from sound and light equipment to avoid accidents. We also recommend a special decoration for this table.
Avoid placing the elderly near the speakers to avoid being obstructed by music.
We recommend that you place your friends and the youngest who will benefit the most from the dance floor next to the speakers.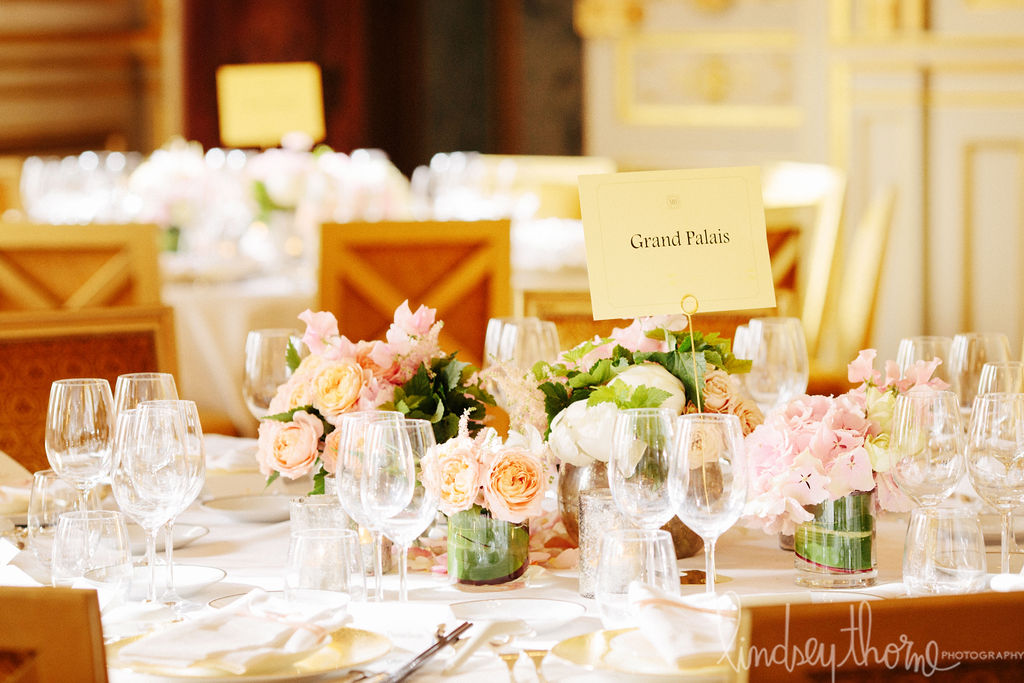 You may opt for tables with a diameter of 1.50 meters to put at ease 8 people.
We can also suggest you to use tables with a diameter of 1,80 meters to put at ease 10 people.
Do not hesitate to place a small souvenir gift on the plate of your guests, they will be touched with attention.
Concerning the seating plan…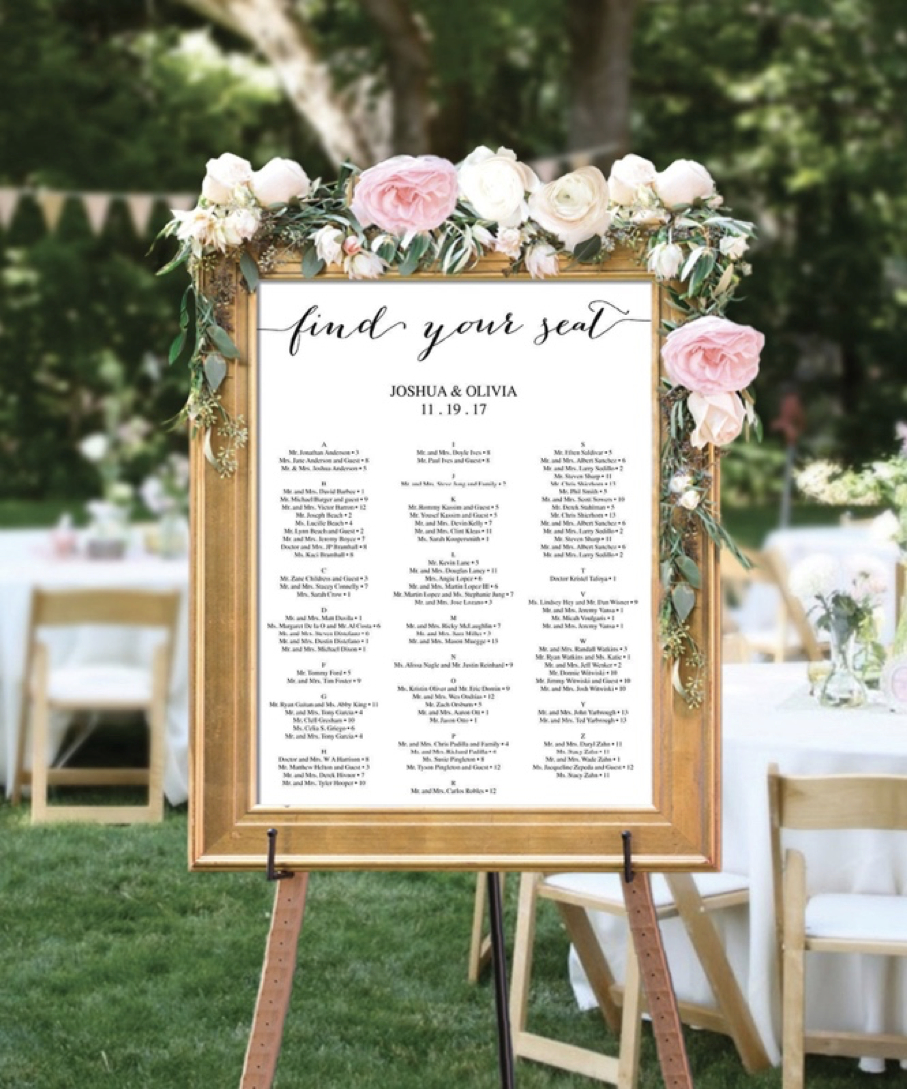 1. The easiest way to proceed is as follows: on a support of your choice (we often recommend the golden mirror for the sumptuous and luxurious side) you write in alphabetical order the name of each guest with the corresponding table number next to it. This technique is particularly recommended for big weddings because for the guest find his name among 150 others can be a real struggle …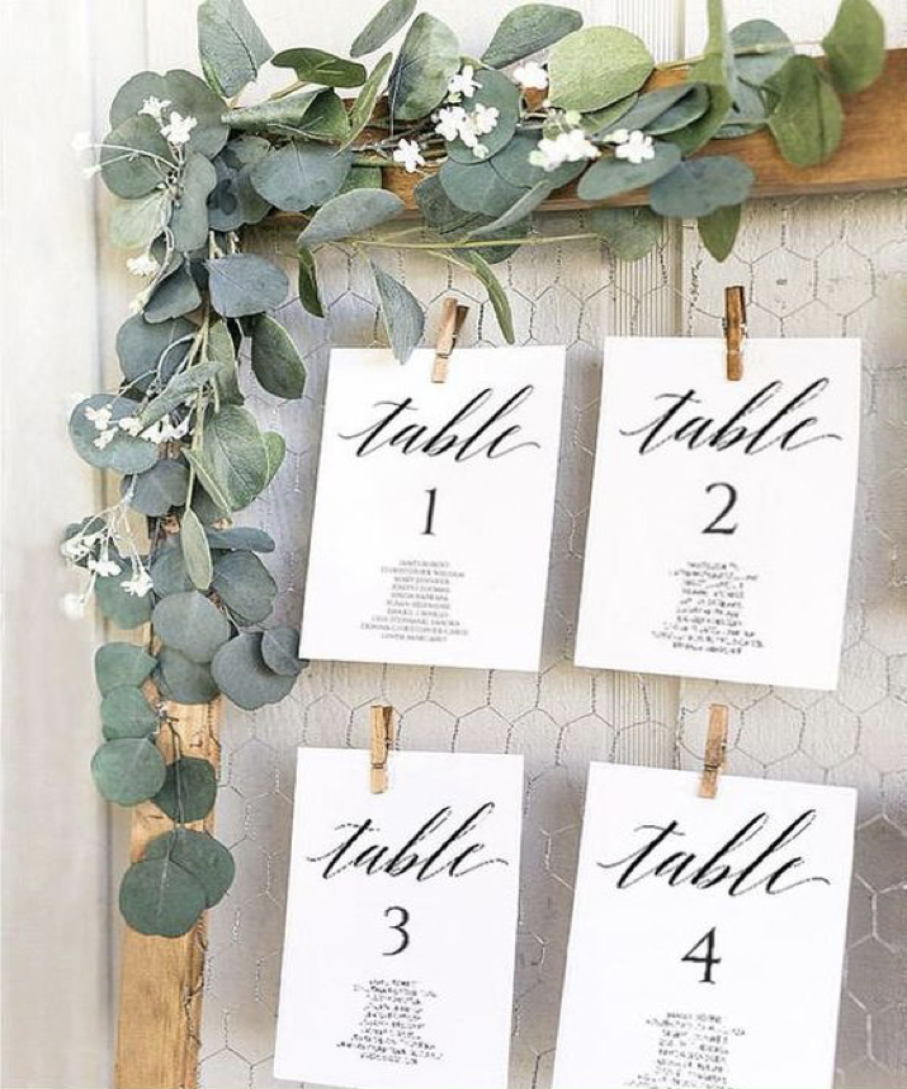 2. Another way to proceed, on the support of your choice, you write the number of the table with the following names of guests who'll be seating at the table. See photo below: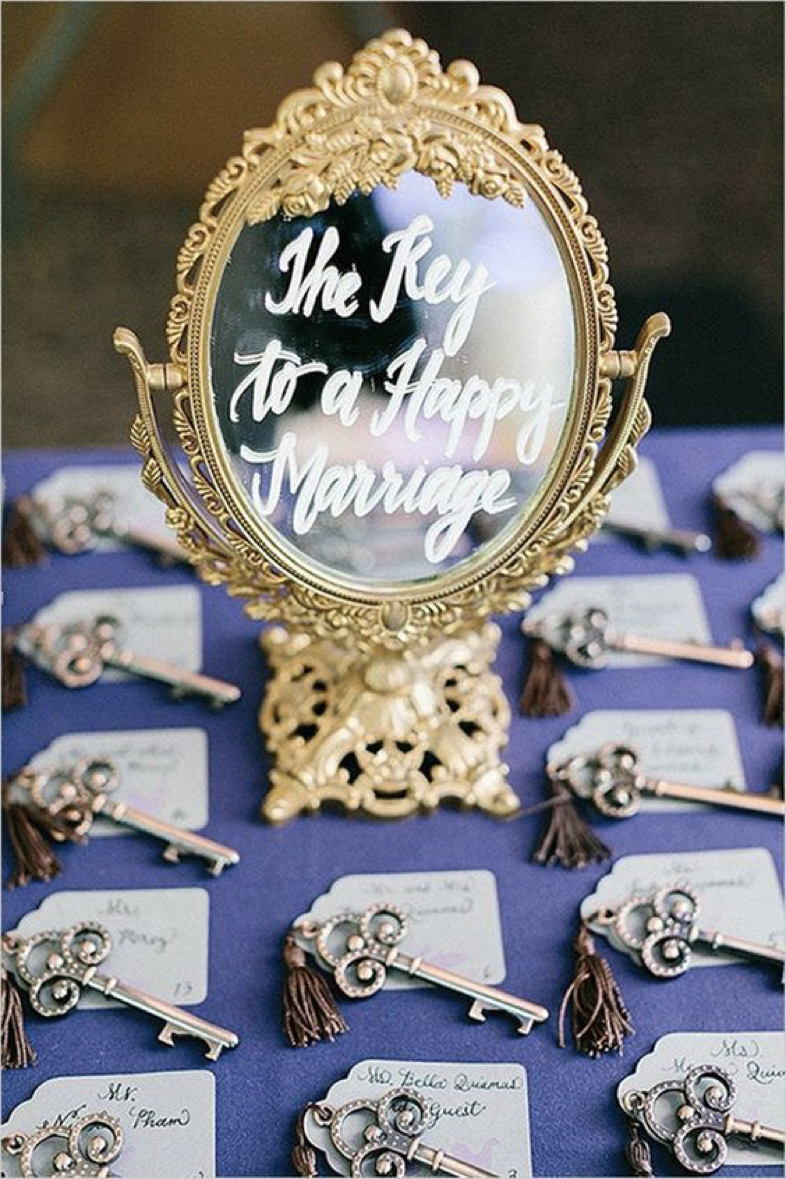 3. You may also opt for something even more personalized that the guest can bring home and keep as a memory of your wedding day.
For example, one of our brides chose to have keys made with the names of her guests and the table number on them. A little attention for the guests and a wedding thought in every detail: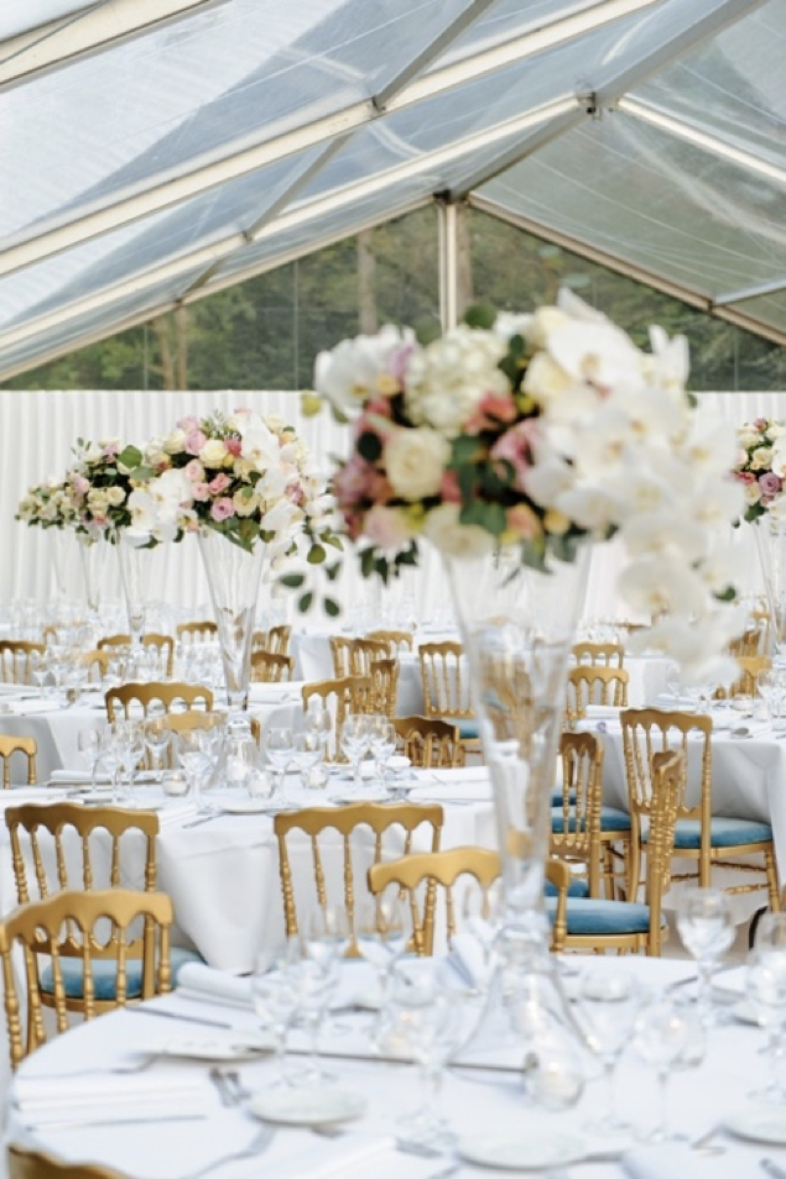 4. For tiny or little wedding with a restricted number of guests you can only print some little cards with the name of your guests writing on it. These cards will then be placed on the table and your guests will have to go around the table to find the place assigned to them.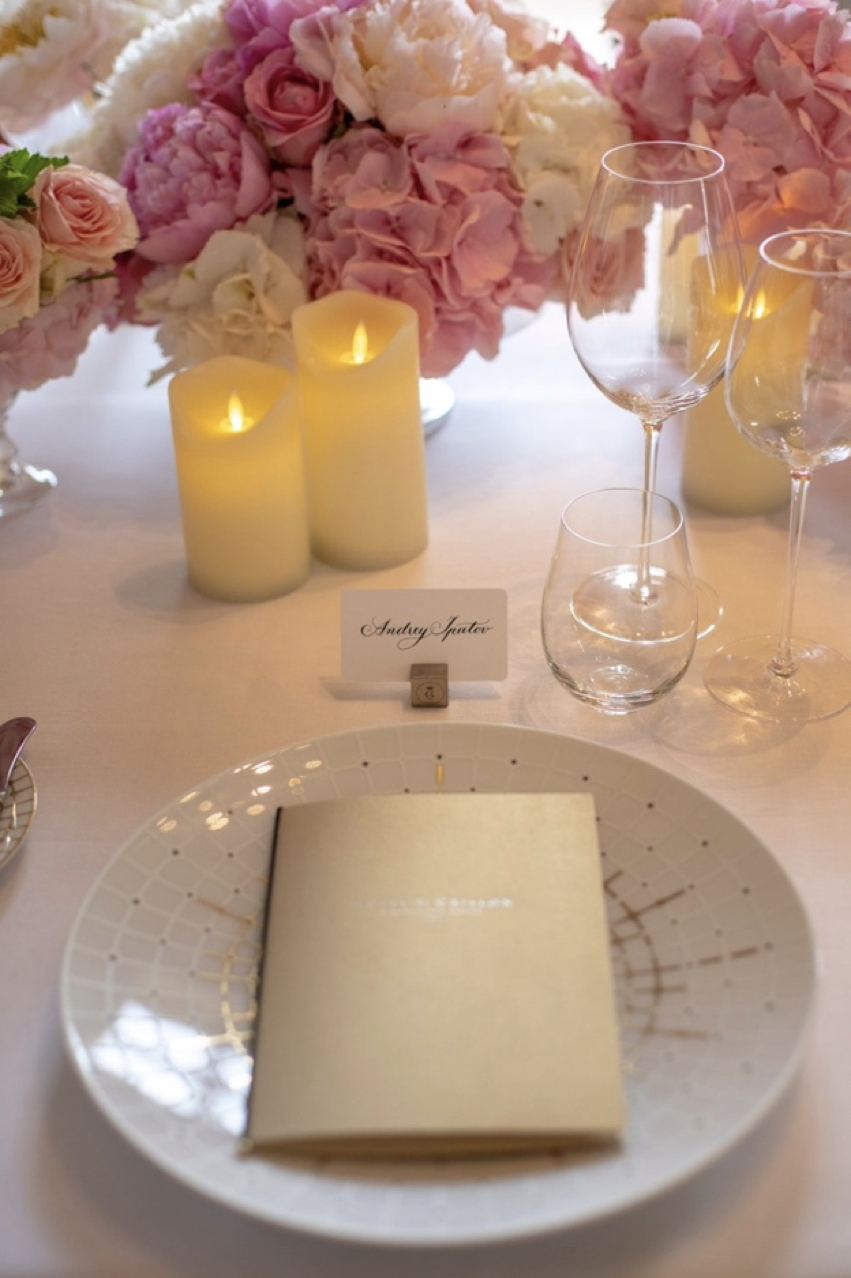 5. To bring an original touch to your wedding tables, give your tables a name! Some of our bride newlyweds have opted for this idea: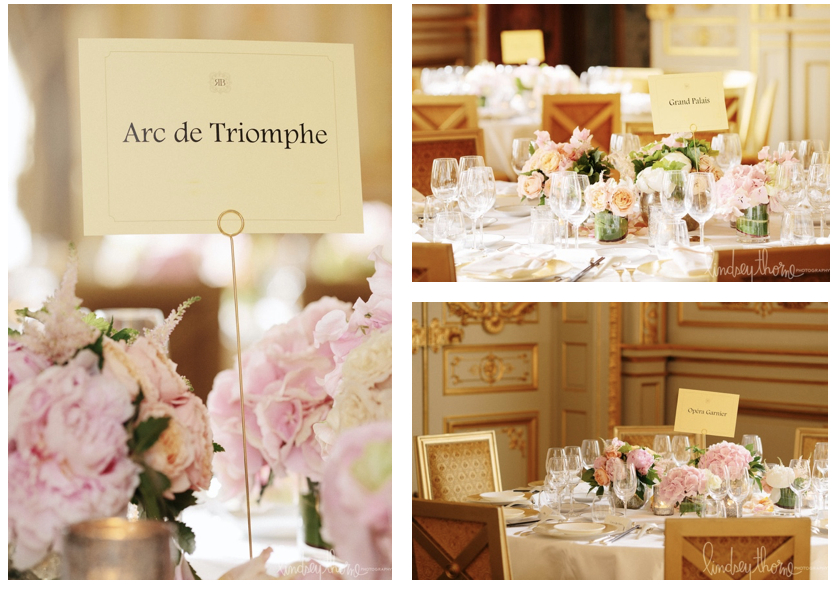 6. You can also choose not to place the guests at all and to let them sit where they please. This option may indeed allow you to have one less task but there are risks that there may be tables too empty or too full. Some guests may even find themselves isolated.