---
7 Secrets to a Beautiful Bridal Bouquet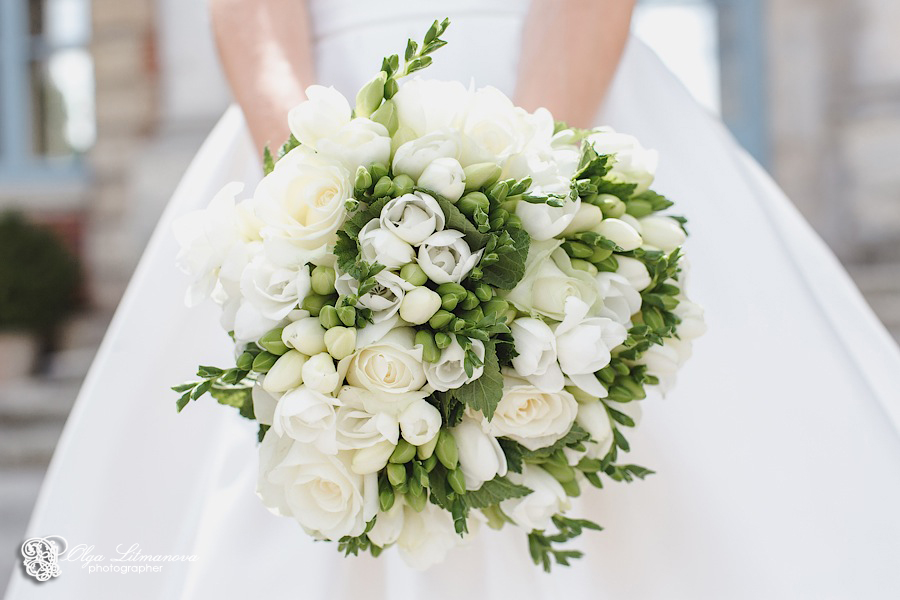 He will go before you to a few millimeters when you enter the town hall. It will appear on absolutely all the photos of the day. It will eventually tired but happy in the arms of the coolest single evening. No, we do not speak of witnessing your guy. But your bridal bouquet.
1) Targeting his research
Choose your bridal bouquet according to your dress and your body type. If you are little, avoid "dripping" bouquets that you necessarily dust settles. You are chubby? You can allow you a larger bouquet. Another rule: the dress is more ornate (lace, rhinestones, etc …) over the bouquet should be simple.
2) be at the French fashion
The cascading bouquet? Forget it. Too 80s … Like the lilies, orchids and lilies. Today, the preferred chic and country so blurred compositions in "I've picked myself". As Marie-Antoinette… And no jewelry on bouquet!
3) Favour seasonal flowers
Until the end of April, you can bet on buttercups or forget-me. Starting in May, peonies and sweet peas are entering. In his darlings, Alix has also masterwort the branching roses or wax.
4) Think about crown
If you want a wreath, it is also your florist need apply. The crown can be very pretty on your head and on the heads of your maid of honor.
5) Choosing the foliage
It is also important that the choice of flowers.
6) Select a florist
For choosing the florist, it's simple: you might want to enter to his shop. You can also watch it a lot of work in florist boutique. Season starting weddings, it must be rather busy at the moment …
7) Draw the French wedding inspiration
Some pale pink peonies Sarah Bernhardt with viburnum in green or red berries and cassis.