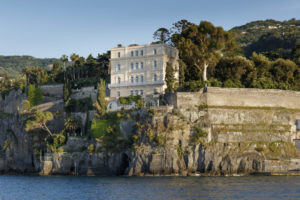 The best wedding venue for your ceremony!
This Villa seems to have been created to create a dream wedding. The garden will give you a quick view of what paradise should look like.
A peaceful wedding venue where you can meet different exotics plants and where art is part of this beautiful canvas.
You and your guests will be amazed by all this beauty.
Between the sun and the incredible view of the Amalfi coast, you have the opportunity to save this sacred moment in your memories.
Amalfi coast is giving you the best of its heritage and wealth.
Everything seems to be created to live something really special for you and your guests, it's like a poetic stay in Italy.
Finally, you already can dream about an emotional ceremony and a Royal Italian wedding. Here, we talk about a real unforgettable experience.
The elegant botanical garden pierced by the sunlight of Sorrento and dressed by a crystal clear sea will give you an atmosphere of the most romantic place in the world.
Here, the beauty of ancient art will already give you a natural decoration for your wedding. It's like a majestic place where you have all the comfort that you need and all the beauty that you expected in one place.
Moreover, you have many beautiful places in Italy to get married beautifully, but if you looking for something TOP, this wedding venue at Amalfi Coast will give you that.
The Villa Astor is one of the country's best-kept secrets. It is an extraordinary Neoclassic residence witch owns one of the most beautiful gardens, the aesthetic and the historical background of this Villa create a unique atmosphere. This Villa is more than a charming and harmonious place, it's the ideal romantic experience.