Raquel & Hezrell, 2019
The best for your destination wedding
I hired Inga for partial wedding planning as I was coming to Paris from NYC for my wedding and needed help with a few things. She took care of communicating / coordinating with all the vendor there for me and helped me when I was having difficulty with certain people. She made everything come together seamlessly. Never did I think I could pull off a successful, BEAUTIFUL, destination wedding and I wouldn't have been able to do it without Inga. She was very patient, kind, responsive and understanding with me through all of my questions and emails and when dealing with a very difficult bridesmaid the day of the wedding. Even now, after the wedding, she still helped me sort with vendor issues that came up !! I am very grateful for her and highly recommend her to all brides coming to France for their wedding! She is the best.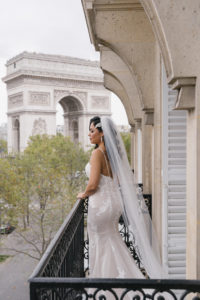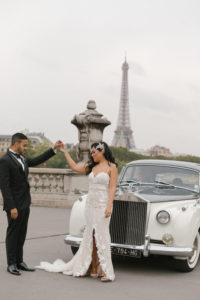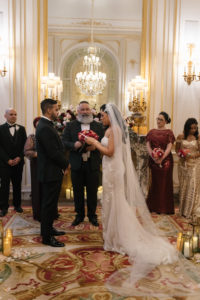 Joselyn & Julio, 2019
The best planner in Paris
Where do I begin! Inga was an absolute wonder to work with. Not once did I doubt her aptitude. Planning a destination wedding can be nerve wrecking but Inga made the process and the day of go seamlessly. She recommended the very best vendors and not one let us down. It was a absolute pleasure working with Inga. We will forever hold her in our hearts for making our wedding day that much more special. She is passionate about her work and it's reflective on her her delivery.
J&J

Maïa & Vincent, 2019
Superb Service!
I didn't expect that in a very short period of time Inga would be able to deliver all what we asked for. She's not only professional and confident but she's super warm and comforting. I would highly recommend her services for all types of events and weddings!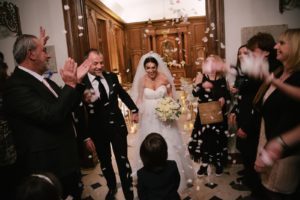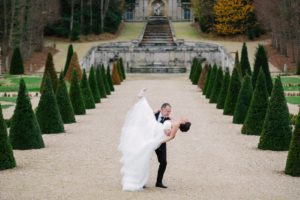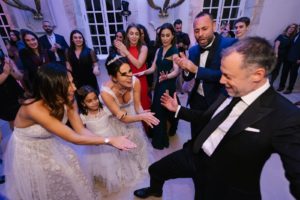 Aaron & Luis, 2019
What a day! Our elopement was perfect! Where do I begin? Inga was a joy to work with through the process of planning our elopement in Paris. When we started planning our elopement the thought of planning a wedding in another country was daunting to say the least. We were also nervous to be planning a wedding as a same-sex couple. Inga blew us away with her customer service and seamless planning. She adjusted the amenities offered since we didn't have a bride. She gave us several options for photographers and locations to hold our ceremony. When we asked for a location next to the Seine, she knew just the place and accommodated our request. The celebrant she chose for us wrote a deeply personal ceremony that we will never forget.
All things considered, we would HIGHLY recommend CTH Events and Inga any day of the week for your Paris wedding or elopement needs!
Aaron and luis

Nona & Michel, 2017
My dear Inga,
I miss you so much already. Before beginning to thank you I want to tell you that our relationship goes beyond a professional one. You are now one of our dear friends and I know that we will always be in touch with one another. Now the part that I thank you! You have been nothing but wonderful, professional, hardworking, serious, kind, flexible and outstanding. There are not enough words in the dictionary that can express to you how I feel about all you have done for Michel and I to make our special day royal and memorable. I know that I was not the easiest bride hahah and that I have always been detailed oriented and picky and no matter my demands and questions you were there to do everything and anything for us, and for that and all that you have done, I sincerely thank you from the bottom of my heart.
But no need to worry, you will never get rid of me I am always going to write you and even come up with other events so we can work together. 🙂
You have a heart of gold and your passion for your job is so ever visible through all you do.
Sending you lots of love
Nona panygeres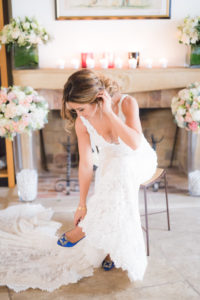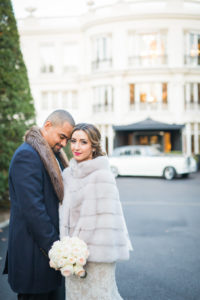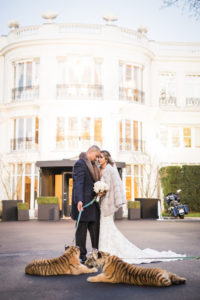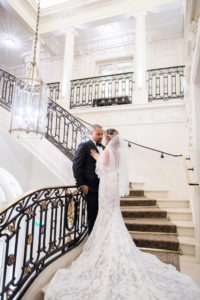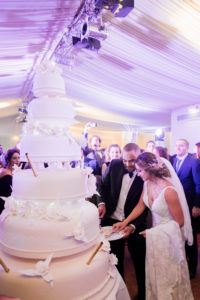 Dunja & Tomislav, 2019
If you want professionalism, kindness and quality – Inga it is!
My husband and I had our fairytale wedding in Paris in October 2019. For our wedding planner we have chosen Mrs. Inga from CTH EVENTS PARIS and she fulfilled all our expectations! Since the very beginning, our written communication and planning were perfect. She was very professional, detail oriented, punctual, warm and friendly. Most of all, she was trying to make all our wedding wishes come true – and she did it. On the day of the ceremony Inga was with us all the time, taking a video of the ceremony with our smartphone, holding my bouquet, helping me with my wedding dress, bringing with her a gift for us and some private props for photo shooting and – the most important of all – radiating her kindness and her good mood. We felt like we were in the right hands because she had everything under control, so that we could just relax and enjoy. That was really precious and heartwarming experience we will never forget. That is why we recommend Inga and CTH EVENTS PARIS to everyone. Thank you from the bottom of our hearts! Dunja & tomislav

Anna & Joshua, 2018
 "Inga was a wonderful destination wedding coordinator. She really streamlined the planning process and made everything easy. She has an extensive knowledge of Paris – from restaurants to photo shoot locations to a plethora of vendors. She also respected our budget and addressed numerous requests, going above and beyond just our d-day coordinator. Our guests absolutely loved the rehearsal dinner venue suggested by Inga and had an AMAZING time at the wedding. I was completely stress free leading up to and during the wedding – focused on enjoying time with our families and friends. It was unforgettable and we want to thank you so much Inga for your help through this whole process. Bisous! "
Bonjour Inga,
Thank you for your email, we are back in the states and missing Paris. The wedding was wonderful! The flowers were gorgeous, food was excellent, DJ was great and the venue inspiring. Everyone has been raving about what a dream wedding it was and how much fun they had. We can't thank you enough for all your help through this process. You made everything very streamlined and easy – I never felt stressed during the whole weekend and we truly enjoyed ourselves and have many fond memories.
Bisous !!
Anna + Josh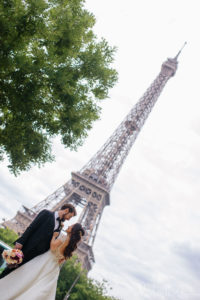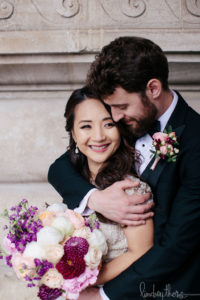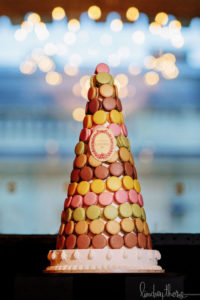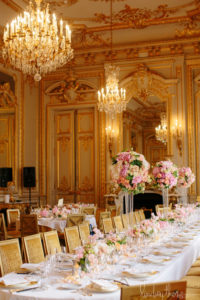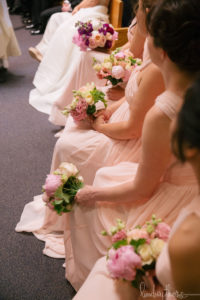 Nathalia & Douglas, 2017
The best day of our lives❤️! The best wedding planner in the world, that made our dreams come true  @wedding_in_france  ! We love you so much, thank you for everything! ❤️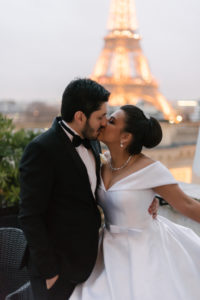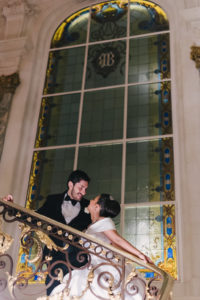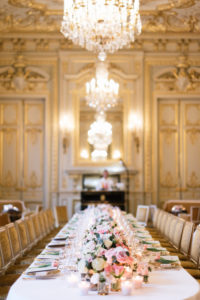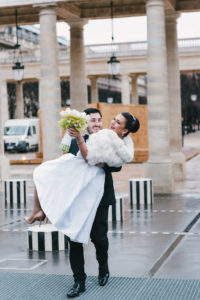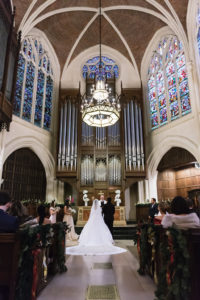 Delilah & davant
I just want to take a moment to thank everyone who made this day possible. @wedding_in_france My wonderful wedding planner, Thank you for all your hard work! This day has been amazing and this process was so stress free. I cannot thank you enough. Thank you for everything. This was literally a dream come true.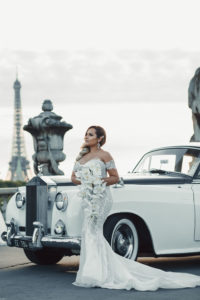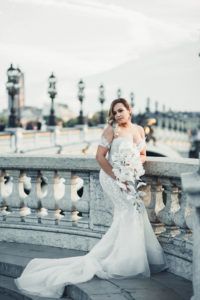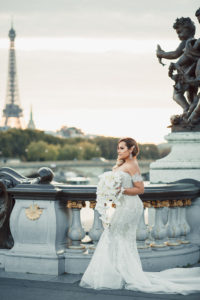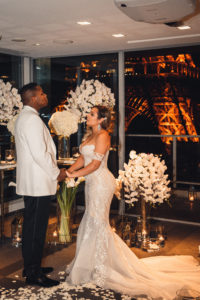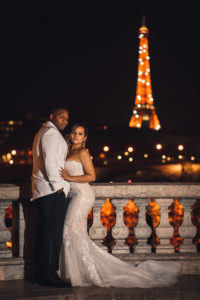 Polina & Dimitrii , 2017
4 months of daily communication, 1000 audio messages with a light French "PolinAAAA", and for each of my problems "I'll deal with them now, don't worry, Polina" … It's already been a week after the wedding and it's somehow empty without your SMS in Votsap 
@wedding_in_france
 .
Inga, ay mis yu girls who were interested in the organizer of our celebration, Velkom  
@wedding_in_france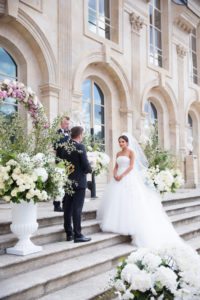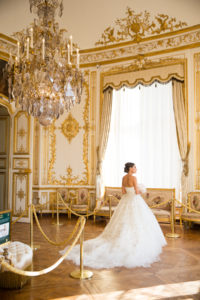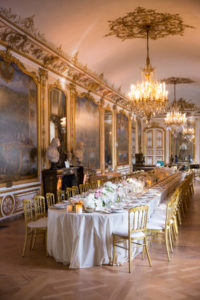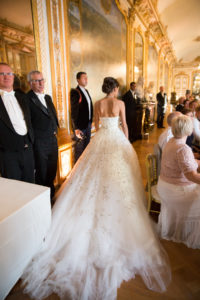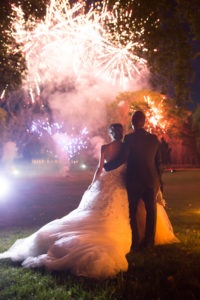 Anastasia & Konstantin, 2017
All photos have not had time to come yet, and feelings already beat over the edge. Inga, I can't imagine a person who would feel us so much and organize this day better than you and your team did. You have crazy energy, a million ideas and crazy endurance. To answer and solve all questions even at night in five minutes is above all praise. Drive to the store several times to make a better photo or video of the ring. And special thanks for Maria – this is a little man with a huge heart who lives with every picture taken, who climbs onto the balcony of the 5th floor just to make "the same frame" that finds the right words in the most exciting moments and will lead to feelings. Yu a ze tim tim eve! It has come just a few photos, but I am filled with feelings. Inga, I can't imagine a person who could do it better! U are inexhaustible energy person with a million ideas and incredible stamina. U can fix any problem / question even at night for a 5 min! I have always felt that u know what I need. And I want to thank the best photographer ever, the girl with a big heart, who lives with each photo, and hang even in the air to make "the right photo". Its a girl who always find the words to make all worries go away! Thank u so much the best team ever !!!

 Linda

&

Marcus , 2017
Inga,
It was so very nice to meet you, Marcus and I wanted to give everyone a big merci for all your efforts making our wedding day spectacular.
Great job making not just our wedding day great but our entire stay great.
Please make sure to tell everyone involved .. Especially Pauline who did a phenomenal job on my makeup and hair. I received so many complements !! My daughter Emily said I looked so beautiful.
Warm regards
marcus & linda
As you know if you ever planned a wedding it can be quite over whelming. Planning a destination wedding makes it even that much more time consuming.
I always dreamed of having my wedding in Paris the most romantic city in the world.
I definitely needed someone located there to help me out. I located Wedding in France on the internet
or CTH Events Paris
Inga Heusele is a wedding planner goddess.
She was so patient and helpful and so attentive. My wedding was quite small compared
to the very large chateau type weddings she helps plan for her clients. Inga works hard for you no matter how small or large the venue is.
She has great connections to top notch vendors.
Our videographer was superb! Everyone that we have shown it to are in total awe.
So for all of you out there if you are thinking about
having your wedding in France; be sure to contact Inga. She will make it happen and you will end up with a fairytale wedding as we did.
Maria & Pierre, 2017
Inga, I want to thank you so much! for our fairy tale and magical evening. I am extremely happy that I found you! Everything that you do from dushis responsibility, with skill and ease. You are the Best Wedding Organizer and a true Professional. There would be no real holiday without you. I will not tire of thanking you and I already miss Ps everyone who wants a beautiful wedding is to Inge @wedding_in_france! Only she knows everyone in France and only she will work with you honestly and responsibly! Inga bravo again!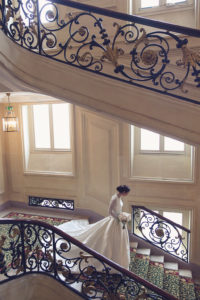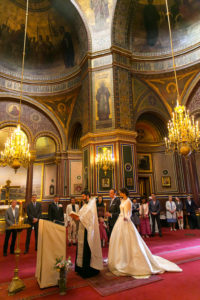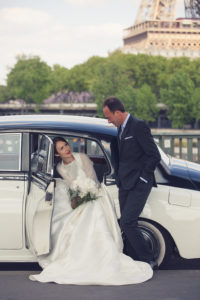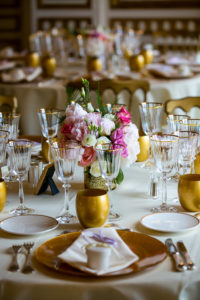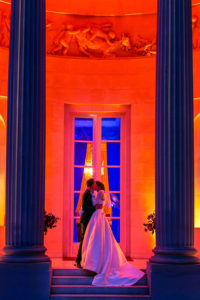 Olga & Serge, 2016
A wedding is one of the most important events in the life of any person. And having survived this significant day once, I want to relive it again and again … so, in May last year, my husband and I decided to arrange a wedding ceremony in France again and quite by chance came across this site and did not lose! If you want to feel that charming, romantic atmosphere of a wedding celebration, as it happens in films, then here is definitely for Inga. Inga, I started to cry!) Thank you very much, again !!!! You are our smart girl !!!!! See you for sure !!!!! Everyone sends greetings to you! We kiss many, many times !!!!!!!! We love and hug tightly !!!!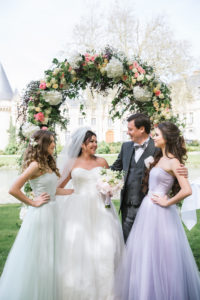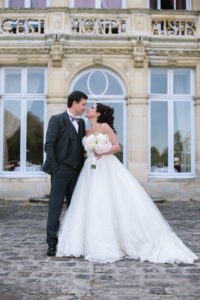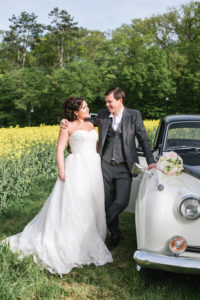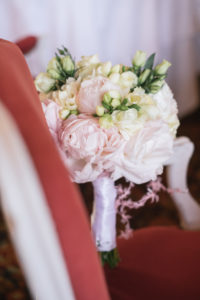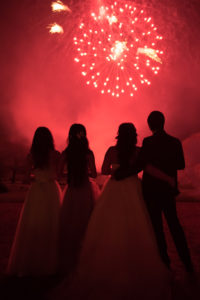 Olga & Fabien, 2014
We would like to thank Inga for the organization of our weeding in May 2014. Everything was done at the highest level! Our guests and we were really pleased by all the efforts she made to turn this day so beautiful! Not only you brightened it up but also she helped us to make it more relaxed and less nervous. I should admit that I was a bit stressed as a bride but only because of this huge responsible step in my life but not because of organizational issues. Inga, you planned everything and after that brilliantly implemented it. Each guest from Moscow was not deprived of your attention and care, and they all liked you !!! They are still calling to me and commenting the wedding 
Thank you a lot for everything you did to make it a really memorable day without complicated and painful organizational moments. Thanks for all the discounts that you negotiated for us, thanks for your contacts and your knowledge of particularities of organizing a wedding in Paris! Thank you for your calm reactions to all my "bride's caprices" and that communication with you was always very smooth and easy!
We are happy to have found you, and would recommend your services to absolutely everyone as we are 100% sure that you will do everything at the highest level again! It's your personality! Wonderful! Kisses and hugs! Olya and Fabien
If someone needs details, we are happy to provide you with them. Please write to 1165048@gmail.com and it's also possible to talk over the phone! Inga, you are the best !!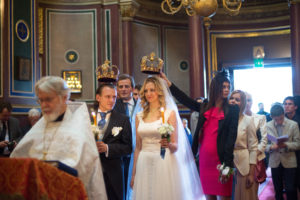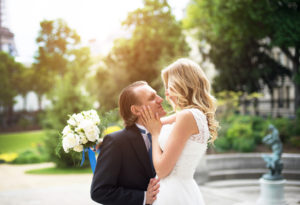 Viktoria & Artem, 2015
Inga, dear, thank you for our magical wedding !!! You have realized all our dreams and desires! The whole decor was painstakingly selected, constantly in touch in search of what we need! The whole program, the whole organization, everything was wonderful !!! You are a professional in your field and just a wonderful person !!! It's just so unusual that everything went away. Numerous emails do not come, messages in whats app, no Skype calls, I miss! You are with us from our first important event, because it was with your help that Artem arranged for me such a beautiful and romantic surprise "marriage proposal in Paris" ❣ We are immensely grateful to you, I think you know everything yourself! Kiss In touch !!!@wedding_in_france
  
Svetlana & Andrey, 2014
We would like to thank the organizer of our wedding!
Over such a short time, just a month, and especially in Paris, a city full of life and constant changes, Inga succeeded to organize everything. It was amazing and exactly as we imagined our unforgettable day to be. Thanks for a limousine (special thanks to the driver), violinists, an arch with the fine selection of flowers, and my bridal bouquet (it was exactly how I described it to you if not better, it was so beautiful), for a charming Yanochka who made me wonderful make-up and hairdo, and for the restaurant where the wedding took place (the dishes were delicious, sooo tasty that it was impossible to stop, and of course our amazing delicate cake). On the whole, we and our guests really enjoyed it! And a special thanks for choosing the castle! Before coming to Paris, I decided not to check how the castle you have suggested to us looked like. And when I saw it – it fascinated me, and my husband and our guests got the same feeling. Thank you for negotiating for us a special royal suite too. The castle was great: the staff, the decor, the food, it was so quiet and cozy!
You are a real expert with a professional approach to the work you do! In life it is very important to do what you really enjoy, and looking how successfully you do it gives an idea that you love it a lot and you put your heart in it, and as a consequence the results speak for themselves!
We are so happy to have found you!
And would advise your agency to everyone who are planning his / her wedding in Paris!
Thank you again! Merci beaucoup! Well done! )))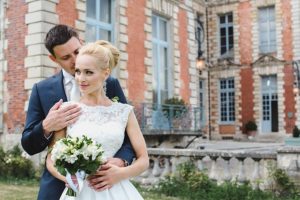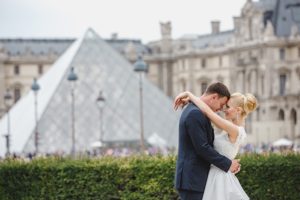 Charley & Joe, 2016
Hi Inga,
Thank you so much for planning our wedding for us. Everything went perfect it was exactly what we wanted. You found us a beautiful location and made all our dreams come true.
We were extremely hot !! And flustered on the day as we had a problem with a few of our guests who didn't make it, and we didn't take the opportunity to thank you as we should have.
We want you to know you have been wonderful and we are extremely grateful to have found you. Again thank you so much it was perfect.
We can't wait to see the photos. Please email and let us know us when they are ready for us to receive.
If you have a website or require a reference we will be more then happy to. We will leave you a fantastic review for your impeccable service.
Thank you, thank you, thank you.
Joe and Charley x
Tatiana & Alexander, 2014
Paris! Fairy Tale! Romance! Surprisingly warm and friendly couple Alexander and Tatiana! We are waiting for you again in Paris!
This is actually true! Inga you will not believe but we with Alexander remember with such nostalgia our Paris … Alexander's words: "we want go back only … in Paris" He's really beautiful, amazing, powder "light veil of poetry" … We're so pleased to remember every moment – because each was special and unique! But in all of this is your leading hand that in 3 days time to reveal to us all the colors of Paris only in the best of its manifestations. Thank you for understanding, for the delicate taste and advices, for the atmosphere of the presence of native people, while they were so far away! For a smile that never left our faces, for ordinances that stuck in my memory, heart and soul! Thank you so much for the fact that thanks to you, the dream of a white dress, long veil, a strong shoulder near my Darling and all this in the most romantic city of the planet has become a reality. You are a great professional and it's worth it, we are incredibly glad that life has acquainted us with such wonderful people like you, Alex, Natasha and Sasha, Nadia and Victoria !!!! Thank you Inga, our Fairy – Godmother for donated to us on the palm Paris !!!!!